Surrogacy preparation in Belgium: All aspects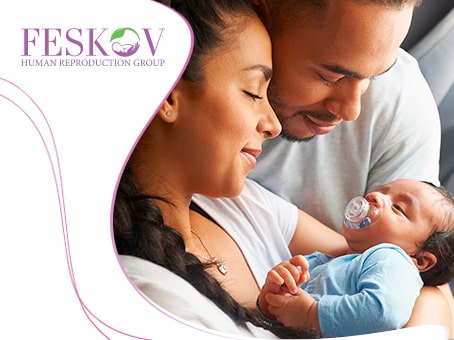 Apr 15, 2021
Surrogacy in Belgium is of great interest to childless couples in France, Monaco, Luxembourg, Switzerland and other French-speaking countries. Since assisted reproductive technologies (ART) with the participation of a surrogate mother are legally prohibited in these countries, future parents start searching for suitable clinics in the nearest countries. If you have chosen Belgium - this article will serve as a reliable source of information.
Surrogacy in Belgium in terms of legislation
Surrogate mothers, oocyte and sperm donors: who are they?
Where in Belgium are surrogacy programs carried out?
The cost of ART with the involvement of surrogate mothers
Legal registration of a child born through surrogacy
Guaranteed programs with the birth of a healthy baby
Surrogacy in Belgium in terms of legislation
In Belgium, assisted reproductive technologies are partly regulated by the Law of July 6, 2007 (number 2007023090). Partly - because it spelled out the issues of donation, storage, disposal of oocytes, requirements for donors. But norms have not been developed in relation to a surrogate mother.
In fact, surrogacy is used in Belgium, including for foreign citizens, single people, couples living in a partnership without official registration, same-sex spouses / partners. But the lack of clearly defined norms puts future parents in a vulnerable position: a surrogate mother, if she wants, may refuse to give the child. And the court will almost certainly support her: from the point of view of the law, the mother of the child is the woman who gave birth to him. There are ways to guarantee your safety against such shocks, we will consider them in the article.
Surrogate mothers, oocyte and sperm donors: who are they?
Finding an egg donor or surrogate mother in Belgium is not an easy task. Primarily because these services, by law, can only be provided on a non-commercial basis. Few people have a pronounced altruistic motivation to undergo hormone therapy in the name of someone else's parental happiness. Realizing this, some clinics and agencies in Belgium "go around" the law. Only remuneration is prohibited, but no one forbids parents to compensate the oocyte donor for lost wages, transportation costs, and the cost of medical procedures. The situation is exactly the same with a surrogate mother: she is not entitled to remuneration for carrying and giving birth to a child, but compensation for the costs incurred, buying clothes for pregnant women, paying for medications and other expenses are an obligatory item of expenses for future parents.
As for the requirements for donors of oocytes, sperm and surrogate mothers, they are as follows:
A surrogate mother is a woman under 40 who gave birth to at least one healthy child naturally.
Oocyte donor - a woman from 18 to 35 years old with a satisfactory health condition (including the results of DNA analysis).
A sperm donor is a man from 18 to 45 with a satisfactory health condition (including the results of DNA analysis).
Egg / sperm donation can be anonymous or non-anonymous (most often in cases where a donor provides oocyte / sperm to specific people on request). Unlike surrogate mothers, donors do not have any rights to the child born using their biomaterial.
The donor and surrogate mother can be close friends or acquaintances of the future parents, if medical examination confirms their suitability for this role. If future parents do not have suitable candidates for these roles, the safest way is to contact the clinic where artificial insemination is supposed to be carried out. The doctors of the clinic may have their own bases.
Where in Belgium are surrogacy programs carried out?
In all of Belgium, only four clinics are accredited for ART with the involvement of surrogate mothers. These are State Hospital in Liege, University Hospitals of Ghent and Antwerp and University Hospital of St. Peter in Brussels. Expectant parents will have to choose one of the listed options. For same-sex couples, the birth of a child through surrogacy is possible only at the University Hospital of Ghent.
As you can see, there is little choice. Accordingly, there is no competition between clinics, so future parents should not count on special conditions and favorable offers.
The cost of ART with the involvement of surrogate mothers
One full cycle of ART in Belgium, including preparation of an oocyte donor, creation of an embryo, IVF, monitoring pregnancy and delivery will cost about 66 thousand euros. Provided that IVF was successful the first time, the pregnancy was not interrupted, the child was born alive. Otherwise, the entire cycle will have to be paid again. Each IVF attempt costs approximately 5,000 euros. A few thousand more will be added to the invoice by the compensation of the donor and the surrogate mother. The total amount may approach 100 thousand euros without a guarantee to become parents.
The ART program in Belgium does not guarantee a 100% positive result, too many factors affect the successful outcome: the age of the future parents, the quality of the sperm, the desire to choose the gender for the child, luck. At what attempt a healthy embryo will appear is impossible to predict. But it may well happen that your budget ends earlier.
Legal registration of a child born through surrogacy
Belgium has old laws that seem to be aimed at respecting the rights of the child. A surrogate mother who gave birth to a child will be recorded as  the mother and will be the only one who has the right to him The father will also have parental rights.
The transfer of parental rights to biological parents takes place in court: the surrogate mother must voluntarily transfer comprehensive parental rights to the father or married couple. This is a multi-step process that requires moderation, overcoming objections, understanding, and clarification. Yes, lawyers in Belgium will carry out simplified adoption, but when working with documents, they will not find support from the woman who gave birth to the child. Therefore, the process will cost not the standard amount of 2-4 thousand euros, but much more. This is inevitable, since the law is on the side of the surrogate mother and, accordingly, her moderator. If the woman who gave birth to the child does not want to give him, then you will most likely be left without a child and without money.
If Feskov Human Reproduction Group will be engaged in the legal registration of parental rights, you only need to be patient and several thousand more euros (about 2-4).
Guaranteed programs with the birth of a healthy baby
After all that you have read, you may have a question: "Is there even an opportunity to be to become parents in Belgium in a guaranteed way?" Yes, if you use the guaranteed Feskov Human Reproduction Group program "Childbirth in Belgium". The program is compatible with the VIP Guarantee and DELUXE Guarantee packages.
The main feature of our guaranteed programs is a fixed payment for the result. That is, in case of an unsuccessful IVF, termination of pregnancy at any gestational age or death of the child during delivery, Feskov HRG will repeat the entire cycle at its own expense as many times as necessary to give you a healthy baby.
No additional costs will be required: the surrogate mother's and donor's fees are included in the cost of the program along with accommodation, meals and legal support after the birth of the child.
Examining the couple / parent, choosing a surrogate mother / donor, creating an embryo, IVF and monitoring pregnancy before the third trimester occur in Ukraine. The delivery takes place in Belgium. We guarantee you the birth of a healthy child: during the selection of embryos, the PGD method is used, which makes it possible to exclude chromosomal pathologies. The DELUXE Guarantee package contains the Human Genomics service, which allows you to completely eliminate even the predisposition of more than 500 deadly diseases and mutations that determine the predisposition to diseases. You can also choose the gender of the baby.
We will provide all the necessary support until you receive a birth certificate. If you do not live in the European Union, we will individually discuss until when you will be provided with an apartment, a nanny and a personal coordinator. In most cases, we provide assistance until you receive your travel document at your consulate.
We will provide you with a nanny and comfortable apartments in which you can live with your child while our lawyers carry out the procedure for simplified adoption and paperwork for the newborn. Parents need not worry about anything: a Ukrainian surrogate mother has no rights to your child.
We also have a special offer for very busy people: thanks to the option for delivering cryopreserved sperm from your country to Feskov HRG you can become parents even without visiting Ukraine. We do not recommend to create embryos in Europe if you want to use your eggs. We can guarantee you a healthy baby only if the embryo was created by our specialists.
The versatility of our services is rather difficult to reflect, but we will be happy if someone finds this article useful. To find out in more detail whether we can be useful to you, how our programs can be applied taking into account your citizenship, worldview, religion and vision of a life situation- we invite you to communicate with our managers, lawyers and doctors.
Contact our manager, learn more about safe surrogacy in Belgium and the possibilities of the Feskov Human Reproduction Group. Healthy children for loving parents – this is our best offer!
Tags:
surrogacy
Belgium
Brussels
law
Recommended
Popular
Related
subscribe
Get email updates
Join my mailing list to receive the latest news and updates
Recommended:
subscribe to our newsletter