In connection with frequently asked questions from our clients we inform you
Currently in Ukraine:
commercial surrogate motherhood is official as a method of treatment of infertility;
We are following changes in the legislation. As of 01.11.2018 there is no law that would restrict or prohibit surrogate motherhood for both Ukrainian citizens and foreign citizens!
The activities of official surrogate motherhood clinics are approved and welcomed by the Ministry of Health of Ukraine. We are such a clinic.
Our prof. Feskov A.M. clinic has the highest reliability and enjoys trust precisely among foreign citizens.
All children born as a result of surrogate motherhood programs went home with their genetic parents without hindrance.
The standard practice of leaving Ukraine with a baby is to visit the consulate to obtain a travel document or passport. In addition to the standard practice of leaving Ukraine, we successfully carry out repeatedly tested methods:
preparation of official travel documents for a child in a short time on the basis of the Ukraine-EU agreement (dated June 11, 2017 in accordance with the Agreement of the European Union countries on the liberalization of the visa regime with Ukraine) with an unhindered receipt of a passport for a child.
Childbirth in the Czech Republic, for EU citizens or Childbirth in Canada / USA
If you have any questions about participating in surrogate motherhood programs, you can ask your questions to our lawyers, in the contact form, or by contacting directly.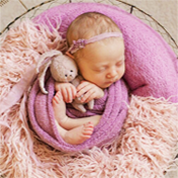 VIP Guarantee package
Surrogate mother services + egg donation + PGD-NGS with sex determination
48 998€
Analytical step


ALL INCDLUDED

Selection of a healthy embryo + embryo transfer

Medical monitoring of pregnancy + delivery in Ukraine


Pregnancy management, transfer and living expenses for surrogate mother
Pregnancy care and delivery in Ukraine
Insurance for surrogate mother (on 12th weeks of pregnancy)
Full compensation for surrogate mother services, including payments during the pregnancy
Providing new IVF treatment in case of pregnancy termination in all terms
Multiple pregnancy twins: Included in package services

Documents registration


Legal support (registration of documents for newborn child)
Individual legal support plan + full coverage from the Ukrainian side before issuing a passport for a child in your state
Guest services, translation, transportation. Accommodation equipped for staying with baby, pediatric, nurse, baby-sitter education service.

Total amount of package:
48 998 €
Pregnancy rate per embryo transfer
Rate of pregnancy
Conditions for providing IVF program with egg donor and surrogate mother services «VIP Guarantee»:
1. Final decision for acceptance of man to program is making by IVF doctor of CHR «Clinic of prof. Feskov»;
2. Medical examinations must be perform in CHR «Clinic of prof. Feskov» only;
3. According to conditions of package, CHR «Clinic of prof. Feskov» provides service of guarantee live birth of healthy child with exact sex selection; in cases of miscarriage independently on term of pregnancy / child death before delivery/child death during delivery, whole program will be done until couple will have baby. Management of multiple pregnancy (twins) is covered by the contract conditions.
4. Payments according to individual schedule. No additional payments.
* Number IVF attempts with autologous oocytes (own eggs) is determined individually
**To proceed with unlimited IVF for Guarantee program with autologous oocytes (own eggs) you can ask about advanced VIP Guarantee packages in outreach manager
| | |
| --- | --- |
| Schedule of payments: |   |
| 1. Initial medical examination of Customer, living costs.  No later than 14 banking days from the moment of signing the present Contract. | 3998 € |
| 2. Within 7 banking days before the start of IVF program. | 20 000 € |
| 3. During period between 12th  and 13th weeks of gestation (embryo term). | 15 000 € |
| 4. Within one banking day from the date of the child's birth. | 10 000 € |
| Total amount of package: | 48 998 € |