Disadvantages of Egg Donation - Only Truth about the Procedure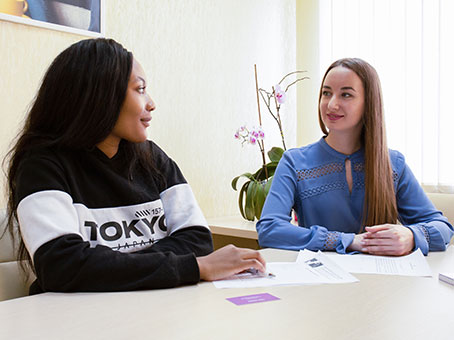 Jun 12, 2018
Egg donation information and facts. What are disadvantages of egg donation? How the procedure is performed? What's necessary to become an egg donor? Real consequences of egg donation and how to avoid them.
Nowadays, there are many couples facing the problem of sterility and own inability to conceive a child in a traditional way. Those suffering from infertility of various etiologies are seeking help in centers of reproductive medicine. In search of a solution to the problem, they undergo examinations to find the best treatment. If the problem is caused by the pathology of the ovaries, egg donation is the only solution to deal with the condition.
The procedure of egg donation is common today, with thousands of people being ready to donate their sex cells for artificial insemination. If you are among those willing to participate in an egg donation program, but question disadvantages of egg donation, then this post is for you. Read further to know about the main misconceptions on the procedure; discover what the main risks are, and how to avoid them.
What Does Egg Donation Involve?
Becoming an egg donor is not as easy as it may seem to be. Simply having a desire to complete the mission is not enough. Before being selected for the program, a woman will have to undergo full medical examination. All tests are often carried out at the expense of a medical institution; however, there may also be cases when you need to cover all the expenses on your own, and get compensation only after being selected for a program.
The consequences of treatment may be different, but with the participation of a competent physician and following all his recommendations, there are absolutely no threats to the health of neither an egg donor nor a recipient. The specialist will explain how the manipulation is performed, and what disadvantages to an egg donor it can bring.
What Tests Does the Donor Need to Undergo?
Medical examinations of a donor are aimed at determining whether there are any contradictions for him/ her to undergo the procedure; they are also necessary to check if there are any risks or threats to the health of a child conceived with donor oocytes. These are some of the medical tests an egg donor should undergo:
Radiograph;
Consultation with the gynecologist and psychiatrist;
Genetic tests;
Biochemical blood analysis;
Examination for the presence of infectious diseases;
Ultrasound;
Cytogenetic Screening.
Is It Dangerous to Be an Egg Donor?
Before all the examinations and collection of genetic material, the doctor advises the potential donor about the risks and dangers associated with the procedure. A professionally conducted procedure does not affect the state of health or physical condition of a donor. There is no risk of development of cancer or sterility, as many people tend to think.
Our Customer Service Representatives are eager to help you with whatever you need.
Knowing what the essence of the procedure is and its consequences for the donor, it is possible to make an informed decision, taking into account all the disadvantages of using egg donor. Following of all security measures and competent doctors being involved in the procedure of an oocyte extraction exclude all possible risks for the health of patients; therefore, when donating your genetic material, it is important to find a professional licensed health facility.
What Are Real Consequences of Egg Donation?
If you wonder what are the disadvantages of egg donation and whether it is harmful to your health, you would be happy to hear that there are more benefits than risks. Of course, you should be aware of some nuances, but they are not crucial at all. For example, doctors do not recommend resorting to a procedure more often than once every six months or a year. Such a period of time is necessary for the recovery of the body after hormonal therapy.
Nevertheless, despite the smooth operation of doctors and full compliance with the recommendations, there may be some complications:
Ovarian hyperstimulation may accompany egg donation. The consequences of this kind are provoked by improperly selected hormonal therapy, and can be avoided;
Bleeding;
Development of infectious diseases;
Sleep disorders and depression.
However, if you become an egg donor by contacting a specialized medical center, you will not face any consequences after the procedure of an oocyte extraction. When approaching the issue seriously, observe all the medical recommendations, and the negative consequences after the donation of the egg will be prevented.
Tags:
egg donor
egg donation
IVF
Recommended
Popular
Related
subscribe
Get email updates
Join my mailing list to receive the latest news and updates
subscribe to our newsletter