In connection with frequently asked questions from our clients we inform you
Currently in Ukraine:
commercial surrogate motherhood is official as a method of treatment of infertility;
We are following changes in the legislation. As of 01.11.2018 there is no law that would restrict or prohibit surrogate motherhood for both Ukrainian citizens and foreign citizens!
The activities of official surrogate motherhood clinics are approved and welcomed by the Ministry of Health of Ukraine. We are such a clinic.
Our prof. Feskov A.M. clinic has the highest reliability and enjoys trust precisely among foreign citizens.
All children born as a result of surrogate motherhood programs went home with their genetic parents without hindrance.
The standard practice of leaving Ukraine with a baby is to visit the consulate to obtain a travel document or passport. In addition to the standard practice of leaving Ukraine, we successfully carry out repeatedly tested methods:
preparation of official travel documents for a child in a short time on the basis of the Ukraine-EU agreement (dated June 11, 2017 in accordance with the Agreement of the European Union countries on the liberalization of the visa regime with Ukraine) with an unhindered receipt of a passport for a child.
Childbirth in the Czech Republic, for EU citizens or Childbirth in Canada / USA
If you have any questions about participating in surrogate motherhood programs, you can ask your questions to our lawyers, in the contact form, or by contacting directly.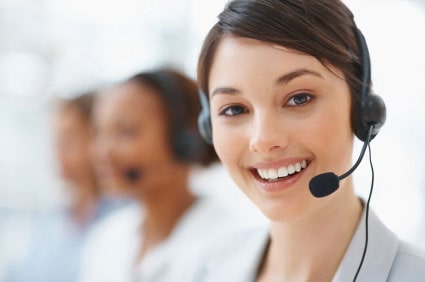 Personal contact with the egg donor
The Center of surrogacy of professor Feskov A.M. provides unique service for clients - personal acquaintance with a donor. It allows to choose the best of them. Choosing your donor according to the photo you always ask the questions "What is she like?", " What's on her mind?!" and similar. At the same time you catch yourselves on thought "Is it really the person I've chose to give genetics to my child?" Our coordinators make strict selection of candidates of egg donors in the database of the Center.
Each candidate is selected by the principle "only the best" that does our services high-quality. The service "personal acquaintance with the donor" includes the following unique conditions: 1. The preliminary choice of the egg donor according to the photo and the description; 2. Communication with the potential egg donor via Skype (about 5 candidates are provided); 3. After the choice up to 3 candidates future parents meet the chosen egg donors in our center; 4. The service "Personal Acquaintance with the egg donor" is paid in addition. Ask your additional questions to our coordinator!
Skype: surrogacy_feskov
Е-mail: info@feskov.com
INFORMATION
Our advantages
Why should you choose us?
We have been in the field of reproductive medicine since 1995, since that time we have completed hundreds of successful IVF programs, which allows us to legally guarantee 100% of the birth of a healthy child;
We specialize in human genomics and PGD diagnostics, which allows us to choose a healthy embryo, prevent the transmission of hereditary diseases and choose the sex of the unborn child at your request;
The system of our services is built on complete confidentiality. We have developed and use a reliable personal information protection system for each patient;
We have our own base of mothers and egg donors of the European, Asian, African phenotype that allows you to choose your ideal donor;
Why you should choose Ukraine
Surrogate motherhood in Ukraine has a legal basis
The cost of surrogate motherhood services is significantly lower than in Europe or the USA
Ukraine borders with many European countries
Reproductive functions of Ukrainian women are well developed
Highly developed sanitary culture of the Ukrainian population