Feskov Gestational Surrogacy Agency
Have you been trying to conceive a baby for a long time and have already tried different types of modern reproductive technology but with no success? Keep your head up - address the problem of infertility to the specialists of Feskov Human Reproduction agency and get it solved at once. We are a world-renowned surrogacy agency known for providing modern medical assistance and treatment to sterile couples dealing with the condition of any complexity.
Feskov Human Reproduction group is one of the best surrogacy agencies providing services to European citizens and those residing in the USA. Known for being highly customer-oriented, our surrogacy agency boasts a flawless reputation and hundreds of happy stories with sterile couples experiencing the joy of parenting. Parenthood is a blessing; children bring sense to many people's lives and change them forever. But the joys of pregnancy and childbirth are not accessible to every couple in the world, and some of them see the dreams of having a baby turn to pieces by diseases, inborn infertility, or legal barriers.
Feskov human reproduction group is a surrogacy and egg donor agency that gives couples in hope and to make the long-cherished dream of holding a baby in their hands come true. We stand apart from many other surrogate mother agencies due to complete dedication to service quality and relentless work on making perfect matches between parents, donors, and surrogates. Valuable experience of our medical specialists and hundreds of happy parents speak for themselves – Feskov human reproduction group is definitely a place where intended parents become accomplished, happy people.
Feskov Human Reproduction Group
Flawless service of our surrogacy center is guaranteed by its founder and head – an internationally acclaimed professor of reproductive medicine Alexandr Mikhailovich Feskov. He has over 33 years of experience in infertility treatment, IVF, and surrogacy services. Mr. Feskov is a member of ESHRE and Ukrainian Reproductive Medicine Association's board. Mother Surrogate is thus a family business in which numerous members of the Feskov family continue Mr. Feskov's undertakings and give hundreds of families the happiness of parenthood.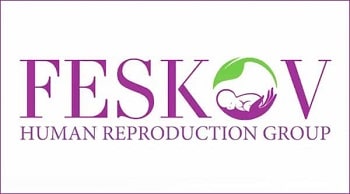 Mother Surrogate is not only a gestational surrogacy agency. Our list of services includes:
Guaranteed IVF treatment with own eggs!
Preimplantation genetic diagnostics – next generation sequencing (NGS) - genetically healthy baby Guarantee
Future baby sex selection
Surrogate motherhood services for single parents
Egg donation - individual advanced egg donor / special phenotype egg donor selection
Egg donation guarantee of pregnancy ongoing
Legal support all over the world coverage
For your convenience, we have developed a set of packages with services to guarantee your result of our cooperation and your satisfaction with our joint work on your parenthood. By choosing the comfort Guarantee package plan, clients receive benefits and advantages of guarantee IVF programs and surrogate mother services with non-additional payment during pregnancy achieving. The VIP Guarantee package allows intended parents to receive full genetic screening of the embryo's genetic material to be perfectly confident about their baby's health. A more economical variant is available through the Low-Cost Guarantee plan for intended parents on a budget.
Visit our surrogate website to compare plans and select the one to your liking. But getting excellent service and long-awaited results is possible with all our programs and plans: unlimited number of IVF attempts in cases of unsuccessful implantation and unlimited stimulation for egg donors are included in all of them (coverage level of program varies from package to package depending on its price).
How We Work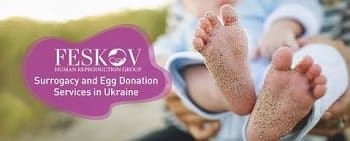 The key task of our surrogacy agency is to provide full cycle of services up to healthy baby birth including selection of best egg donors and match them with the intended parents, arrangement of an individual legal service plan, guest services, all of which are aimed to guarantee full comfort to our clients. After that, medicine takes the lead. We initiate the process based on your demands and expectations to make the perfect fit and contribute to your cloudless, happy parenthood.
All clients coming to us enjoy a wide range of benefits:
Excellent quality of medical, legal and guest service
Individual approach to every participant to ensure that the process fits their expectations and desires
We speak your language! Our professionals speak Italian, Spanish, English, Russian, French, German, Romanian, Hungarian, Chinese, Japanese, Polish, and Ukrainian, so you will always be understood.
The full range of legal services up to registration of passport for baby in your country of residence
An opportunity to determine the baby's sex
Ability to get personally acquainted with the egg donor
Surrogacy and IVF services rendered in private clinics of Feskov human reproduction group in Kharkiv/ Kiev /Prague
Transportation of cryopreserved eggs and embryos
Thorough selection of surrogate mothers
An opportunity to have an individual sperm donor
Umbilical blood and placental tissue conservation
Baby birth process in a high-level private maternity hospital.