How to Prepare for Your Surrogacy Match Meeting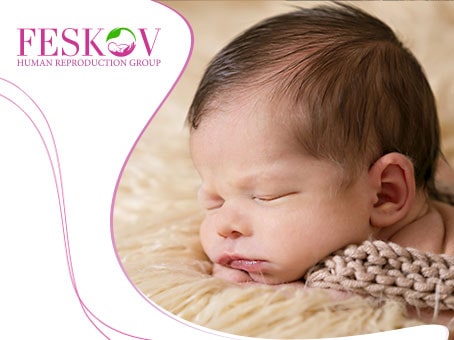 Feb 19, 2021
When a couple is building a family with the help of a surrogate mother, one of the most important steps is finding a suitable candidate for this role within reproductive programs. When a reputable surrogacy agency such as Feskov Human Reproduction Group handles the procedure, most of the problems and related issues fall on its shoulders. 
However, when approaching, one might say, the crucial first meeting of the prospective parents and the surrogate, people are still worried. How to prepare for this responsible event, so that each side feels like itself, calm and relaxed?
What is a surrogate meeting?
A surrogate encounter or match-up is an opportunity to communicate in person or virtually to the intended parents and potential surrogate mother. This is an important chance to ask questions about hopes, preferences and expectations in the field of surrogate travel, and also answer similar questions from the other side.
If on a superficial level, this step is similar to an interview, then on a deep level it is, rather, an opportunity to see mutual compatibility. Usually an agency or clinic coordinator is present to facilitate communication. And also to answer questions requiring additional clarification.
After the conversation, prospective parents need time to think and decide - is this the right candidate? Usually, after a thorough matching procedure carried out by agency staff, a match occurs in 97% of cases. However, if one of the parties did not like something, there is always an opportunity to pick up other matches. Since the main thing during the surrogate path is trust in each other and the comfort of communication.
Questions to Intended Parents
In cooperation with a serious surrogacy agency, a lot of time is spent on matching Intended parents and gestational surrogate. The process is based on many factors voiced by both parties:
lifestyle;
personality traits;
values;
medical criteria;
legal subtleties, etc.
Medical and psychological screening of a surrogate is an integral part of the process for future compatibility. Thanks to such an integrated approach, most of the matched pairs - parents - surrogate mother, match the first time. That saves time, money and hassle.
Getting ready for communication with a potential surrogate, the couple meets with an agency consultant to talk about themselves, their family, hopes and expectations. It is important to know the attitude of parents to various medical and legal issues. For example, to such a delicate moment as selective reduction of embryos, it must necessarily be discussed honestly and openly. The clearer the prospective parents are about the surrogate journey, the smoother it will be.
Also, parents can ask the employee about the time stages of the entire path. While the process can be unpredictable, it helps to have a good idea of what the overall timeline looks like. Understanding the expectations at each stage will help you move forward with confidence. At the same time, both the parents and the surrogate will always have a whole team of people nearby, who will support and give answers to questions at every milestone on the way.
Parents' questions to a surrogate mother
Another aspect of the surrogate meeting is considering the qualities of an ideal surrogate mother. Since people will have each other in life, at least a year!
Prospective parents should consider four basic criteria:
Aspects of psychology.
Legal considerations.
Values and expectations.
Personal preferences.
The consultant will select topics that are non-negotiable and which may require more flexibility. This will help to simultaneously select questions to the surrogate as well. The points that a surrogate mother wants to clarify may be similar. She will want to know more about Intended Parents, communication hopes and expectations from her.
Discussion of the nuances of communication
Communication is the most important aspect of surrogate travel. Therefore, in addition to the above factors, for the perfect match of the parties, employees of the agency even take into account the communication style of people. Which makes the meeting as simple and natural as possible.
Moreover, this first meeting lays the foundation for shared expectations and strong communication on any issue. Perhaps people would prefer to communicate regularly via emails and messages? Or maybe they are more comfortable discussing important points on a personal date? Each case is unique.
The agency's goal is to respect and support these personal needs. In addition, you can always make it clear to discuss controversial or incomprehensible moments with a personal coordinator who will be constantly in touch with all participants in the process.
Tips for participants for a successful meeting
Finally, some tips for a fruitful meeting:
Relaxation. This meeting shouldn't be stressful for anyone. During it, nothing super important is solved. This is just a chance to get to know each other better. After the meeting, all participants will have time to think and decide if they are ready to move on together.
Ease. On the day of the meeting, there should be a friendly conversation, not an inquisitorial interrogation. Prepared questions are good, but don't overuse them. Light-hearted conversations are best. This is not the first date, there is no need to court the surrogate mother. She is already in the team of intended parents, because she herself wants it.
Awareness and mindfulness. During the meeting, it is not advisable to be distracted by other matters. Listen carefully and hear the person opposite. However, if parents want to start a surrogate journey faster, they should not agree to the proposed candidacy if something does not fit or they do not like it. This can create a lot of problems in the future.
At the surrogacy agency Feskov Human Reproduction specialists do everything possible, thinking over all the details so that within the framework of surrogate services with a fixed cost, parents and surrogates have the support they need. Which will make the event as easy and smooth as possible. This means that the day the intended parents and surrogate mother meet will be more like a happy reunion or meeting old friends than anything else.
Tags:
surrogate meeting
surrogacy service
surrogacy cost
surrogate services
Recommended
Popular
Related
subscribe
Get email updates
Join my mailing list to receive the latest news and updates
Recommended:
subscribe to our newsletter