Why is surrogacy expensive?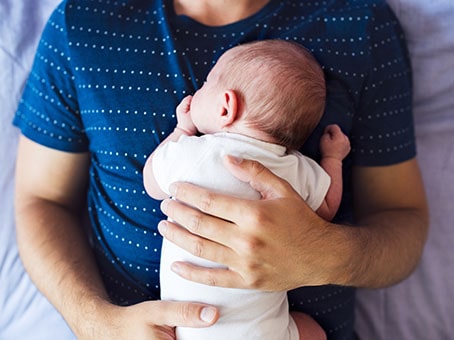 Jun 03, 2019
Surrogate motherhood is a uniquely effective reproductive technology that helps solve the problem that previously seemed insurmountable. Thanks to this new technique, couples diagnosed with "infertility" can now have children. The only noticeable disadvantage of surrogate motherhood can be its high price, but it is absolutely justified, because the use of this technology is very expensive.
What is included in the price of surrogate motherhood
In different reproductive clinics, pricing may be conducted slightly differently, but the main points of the reproductive program, including surrogate motherhood, usually coincide.
Let us  take a look at how the price for surrogate motherhood is composed, on the example of the Feskov Human Reproduction Group.
The standard reproductive program of the Feskov Human Reproduction Group, including surrogacy, includes the following services:
Examination of a married couple. At this stage, it turns out what kind of reproductive potential a man and a woman have, which is very important for obtaining a healthy embryo.
Choosing a surrogate mother. You are given the opportunity to choose a surrogate mother from the base of the clinic, in which women who have previously undergone a detailed examination of many health indicators are included.
IVF program and embryo transfer into the womb of a surrogate mother. This is a very high-tech stage. It requires high professionalism of doctors, the use of new technologies and the use of expensive drugs to stimulate ovulation in a woman who will be the biological mother. At this stage, the woman's egg cell and the male sperm are taken and under laboratory conditions fertilization is carried out. Then, for 5-6 days, the embryos obtained are in a special incubator, where conditions are created for them that are close to the natural environment of the woman's uterus. After this the embryo is transferred into the uterus of a surrogate mother.
Observation of pregnancy and childbirth. All the time of pregnancy, the surrogate mother is under the scrutiny of the doctors of the clinic: examinations and investigations are carried out periodically, fetal ultrasounds are done. Immediately after birth, a nanny is provided who teaches how to properly handle a newborn.
Legal clearance. After childbirth, the lawyers of the clinic prepare all the necessary documents and draw up a birth certificate for the child.
As you can see, the list of services provided by the clinic is quite impressive. Great work is being done to help you with the birth of a child.
In addition, the cost will include the payment for a surrogate mother, translation services, transfer services during the program, consultations with a lawyer and other costly points. All this together forms a fairly high price for surrogate motherhood.
Surrogate motherhood prices in the USA and Ukraine
The prices for surrogate motherhood are quite high in all countries where it is applied. But in Ukraine, the cost of surrogate motherhood is acceptable compared to other countries.
If we compare the prices for similar services in the USA and Ukraine, we will see how much more profitable offers are at reproductive clinics in Ukraine. But cheaper is not worse. The quality of services offered in Ukraine and the United States is approximately at the same level. Moreover, according to some points, surrogate motherhood in Ukraine is definitely in an advantageous position.
In the US, lawyer services are very expensive, so paperwork is expensive. The country has a high cost of living, respectively, payments to a surrogate mother are much higher there. In addition, there are no package guarantee programs in the United States including the full range of services. Labs, consultations, procedures, medications - everything will have to be paid separately. As a result, the total cost will be several times more expensive than in Ukraine.
In Ukraine, you can choose comprehensive packages that include all necessary services. You pay once and don't worry about anything else. Choosing such a package, you can be sure of the result - the birth of a healthy baby! And the price of such package services is quite reasonable.
Another big plus of Ukraine is a multi-level system for protecting the rights of genetic parents. Thanks to this, you can get your parental rights quickly, without any worries, and be sure that no one will dispute them. In the US, in many states there are restrictions and additional nuances regarding the use of surrogate motherhood. For example, in Utah, in order for surrogate motherhood to be legal, a married couple planning a child must be officially married, moreover, at least one of the parents and the surrogate mother must be from this state.
So, surrogacy is really a costly procedure. But this reproductive technology makes it possible to comprehend the happiness of motherhood to those who previously had no chance of it. Agree, financial expenses for such a gift of destiny is not such a big price.
Are you looking for a surrogate for your future child, but you cannot afford to spend on this exorbitant amount? Ukraine, which offers favorable prices for reproductive services and at the same time provides high quality medical care, can be a good choice for you!
Tags:
surrogacy cost
surrogacy price
USA
Ukraine
Recommended:
subscribe to our newsletter