Where Can You Find Surrogate Mothers?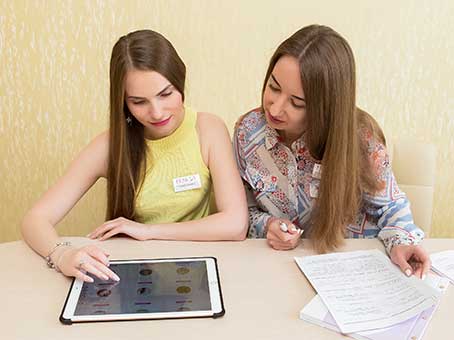 May 28, 2018
Surrogate motherhood - Where to find a surrogate mother? What are the criteria for selecting a surrogate mother?  Why is it better to use services of specialized companies? - Important aspects of surrogate motherhood.
The search and selection of a surrogate mother is a difficult and responsible step; it can take a lot of time without finding a suitable candidate. Therefore, many couples resort to services of specialized companies, which easies the search and reduces all the risks associated with the procedure. If you do not want to involve any external agency in the process and find a surrogate mother yourself, read further to know about the criteria and ways of finding a woman to carry and give birth to your child. So where can you find surrogate mothers and how to make the right choice?
Criteria for the Selection of a Surrogate Mother
Considering the fact that artificial insemination and carrying a child is a very responsible procedure, far from every woman can become a surrogate mother. There are a lot of criteria a female should meet in order to participate in a program of surrogate motherhood. One of the most important factors is the age of a woman. Only a female between 20 and 36 years, who has (gave birth to) at least one healthy child of her own, can become a surrogate mother. What is more, a potential surrogate mother must undergo all required medical tests and receive a medical report on her satisfactory state of health. She is also asked to give a written informed, voluntary consent to medical intervention. A married woman can be a surrogate mother only if the spouse has given his written consent for the procedure.
Additional selection criteria for a surrogate mother
A good physical condition is a must (no excess weight) since during the surrogate motherhood program hormonal preparations will be prescribed. This can lead to a slight increase in weight.
The use of any contraceptives, including IUDs (uterine spiral arteries), should be discontinued no less than 3-4 months before the start of the program.
Taking into account the list of criteria to a potential surrogate mother, for one, it is difficult to understand where to find surrogate mothers complying with all the requirements.
Our Customer Service Representatives are eager to help you with whatever you need.
How to Find a Surrogate Mother?
There are many approaches on how to find a surrogate in Ukraine. You can try to find a "candidate" among your relatives and friends. In this case, you will save a lot of money because the compensation to a surrogate mother is budget-unfriendly. However, there is another side of a medal here – you are not legally protected unless there is a written and notarized agreement signed by the two of you.
Alternatively, you can try to find a surrogate mother yourself through the advertising on the Internet and in newspapers. We strongly recommend you to be cautious not to fall into a trap of scammers. Take legal advice before the procedure start. The safest selection of surrogate mothers can be made by a specialized organization. As a general rule, such companies have a database of surrogate mothers or know where to find surrogate mothers to carry a child for you.
Tags:
surrogate mother
surrogacy service
surrogate motherhood
Recommended
Popular
Related
subscribe
Get email updates
Join my mailing list to receive the latest news and updates
subscribe to our newsletter