Surrogacy Contracts: Your Map for a Successful Surrogacy Journey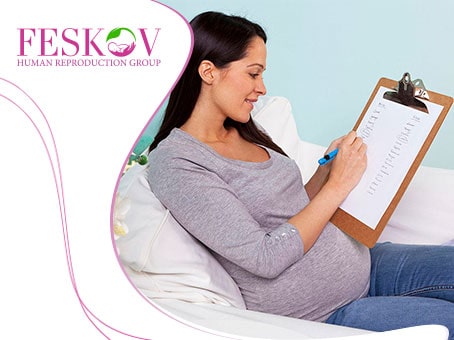 Jan 04, 2021
The surrogacy agreement is a document of paramount importance in the entire process. It protects the rights and interests of all participants in the event: intended parents, a surrogate and a baby. A well-written and detailed agreement acts as a roadmap, showing the sequence of actions, defining legal rights and obligations, providing clarity in the event of force majeure. 
It minimizes the risk of controversy and disagreement by ensuring that all parties to the action share the expectation before, during and after pregnancy.
 Legal team Feskov Human Reproduction Group provides a wide range of legal services for both future parents and mothers during the implementation of various surrogate programs.
How a surrogacy agreement is signed
The surrogacy process involves many milestones. The final stage of signing legal papers occurs after a successful meeting of both parties and a medical certificate.
Without a signature on these documents, the substitutionary motherhood procedure is impossible. It is important that the intended parents and surrogate mother have their own legal representation. Serious agencies and clinics, like our Center, make sure that both parties are properly represented.
Usually, the intended parents and their attorney draw up an initial contract and send it to the surrogate attorney. The surrogate mom and her attorney will review the draft, making all the necessary changes and additions to make sure her interests and expectations are properly represented. The procedure will continue until the parties come to a compromise on each point of the contract.
Feskov Human Reproduction Group has over two decades of experience in surrogacy. Our lawyers specializing in reproductive law ensure patients that every detail is legally discussed, defined and agreed upon.
Details of the surrogate contract
Each surrogate contract is unique of a kind. It is not a universal document. But there are general points that will definitely be included:
general risks and liabilities associated with pregnancy;
financial benefits, including surrogate fees, covered expenses and any additional compensation that may be included during special circumstances (medical procedures, examinations, etc.);
responsibilities of a surrogate mother to protect and maintain their own health and well-being of the baby in the abdomen;
the roles of all those involved before, during and after pregnancy, including those who will be involved in doctor's visits and childbirth;
how delicate issues, such as selective reduction of fetuses, will be resolved, if necessary, and more.
Ultimately, surrogacy contracts work to define all travel information. And also to provide a clear path to navigate through any "what if" scenarios that may arise.
What is the danger of surrogate contracts without professional support
During such an important process for each family, due diligence should be exercised and the importance of working with a professional agency or clinic should be understood. All reputable medical or intermediary organizations such as our Reproduction Center require all parties to have their own legal representation. And there are good reasons for this.
Independent contracts, which can be downloaded, for example, from the Internet, simply cannot work on the intricate details of the unique circumstances of each childless family. And, if you need some kind of exclusive situation, in which the smallest detail must be clearly defined, understood and agreed upon, then this is exactly it.
The Feskov Human Reproduction Group specialists guarantee an exceptionally favorable environment throughout all surrogate relationships for all participants in a unique journey. Therefore, a born baby will enter this world in the most favorable circumstances!
Tags:
law
surrogate services
surrogacy scam
Recommended:
subscribe to our newsletter