The 7 Best Fertility Apps of 2021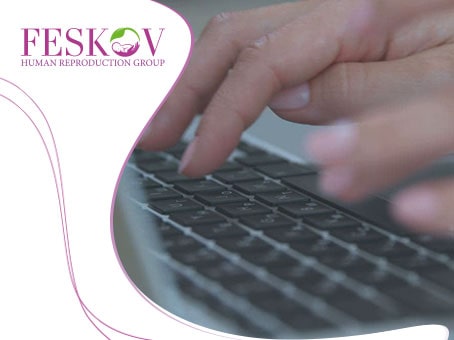 Jul 09, 2021
Modern technologies have firmly entered our life, which can no longer be imagined without gadgets. Now, with the help of special applications on a smartphone or tablet, women can monitor their reproductive health. This is especially important when planning a pregnancy. It is only in films that you can get pregnant from the first sex. In reality, the fertility window (the mos t fertile period for ovulation) takes only 6 days per cycle. 
Therefore, a clear knowledge of this time period will help you get pregnant much faster. And with guaranteed reproductive programs of the Feskov Human Reproductive Group for a fixed price, a family with any infertility problems will be able to have a baby.
Features of using a fertility app
Special programs that are available for download on smartphones and tablets that help track the menstrual cycle and the onset of ovulation are called fertility apps. The user needs to regularly enter data about the menstrual cycle:
start and end dates of menstruation;
basal body temperature;
the presence of bloody discharge;
presence of cervical mucus, etc.
Some apps allow you to enter information such as PMS symptoms and other detailed health data. Based on the calendar, the program processes the input and provides individual information about the current location in the cycle. Thus, you can predict the most fertile days - the so-called "fertility window".
To make the forecasts as accurate as possible, you need to use one program for several months and scrupulously enter all the required data.
Why are fertility apps needed?
Today, most women prefer to use digital note-taking platforms rather than a notebook and pen. Therefore, the fertility app can be a more comprehensive and confidential way to schedule your menstrual cycle. Moreover, it is more convenient than calendar entries.
Many programs make the necessary calculations, predicting favorable days for conception, the onset of ovulation, when to wait for the next period. And also, what the totality of symptoms, cycles and graphs can mean in general picture of reproductive health.
However, it should be borne in mind that most programs use standard algorithms to predict fertility checkpoints - menstruation and ovulation. And if a woman has an irregular, too long or short cycle, personal data may not match the calculations of the applications.
Fertility app users
Any woman who is menstruating can benefit from these programs. Since most of them have flexible enough conditions for entering different data:
tracking monthly cycles;
management of PMS symptoms;
prevention of pregnancy (with or without contraception);
pregnancy (with or without fertility treatments);
watching for signs and symptoms of menopause;
obtaining clearer information about the state of health, with reference to the menstrual cycle.
Thus, the program helps not only to get pregnant faster, but also to provide a better understanding of the characteristics of your body and the processes taking place in it.
Fertility apps cost
Most of the applications are freely available. This means that they can be downloaded for free on any gadget and used at a basic level (entering calendar data on menstruation and ovulation). Many remain free, even if users get access to additional features:
message boards;
fertile period reminders;
health information;
forecasts.
Some apps charge a fee for advanced features, and some are with additional costs. For example, program-linked basal thermometers or permanent membership.
When is it appropriate to use fertility apps
When the girl starts her period, she can already start using these programs. Since the level of reproductive health directly affects overall well-being, including hormones, mental health, as well as the need for sleep, nutrition, and exercise.
However, the app does not replace visits to the gynecologist or reproductive treatment. In case of unsuccessful attempts to get pregnant during the year, excessively heavy, painful or irregular menstruation, suspicion of pregnancy, you need to make an appointment with a doctor.
With all the advantages of new technologies, in the issue of preventing unwanted pregnancies, one should not rely only on the program. It is better, in parallel, to be protected by other available means.
Also, it is worth remembering that all technologies in the world cannot guarantee the accuracy of the program. If you rely solely on it, you may not achieve the expected results. It is more of a tool to complement knowledge of reproductive health rather than the last word in female fertility.
It's like with IVF. First, you need to use all the opportunities to become pregnant naturally. And if it doesn't work, you can also resort to artificial insemination, as an important tool in the process of conception.
Application selection criteria
The accuracy of any fertility program will be as clear as the data entered. In addition, fertility can vary from month to month, fluctuating with stress, travel, sleep, illness, and many other factors.
How to choose the right program:
Cost. Most of the offered apps are free. Some have premium paid memberships with additional features. However, you can simply track your cycles in them for free.
Safety. In these program options, the confidentiality of all personal health data is guaranteed. You can share it in communities solely under your personal responsibility and at will.
Empowerment. You cannot judge an application by its results. However, it can be judged by how well it helps a woman to know her reproductive health. And also better understand the work of your own body. And if it helps to achieve the desired results - from preventing pregnancy to conceiving – it's ideal.
In general, the application should be available around the clock, convenient to use, without hidden paid services.
TOP 7 Best Fertility Apps
Some of the most popular programs are:
Glow Fertility. It includes an ovulation calculator, fertility calendar, daily health journal. Also, you can enter data about your partner and his symptoms into the system, which can be useful when trying to conceive a child. More than 40 types of health information are subject to tracking. For example, basal temperature, sexual activity and others. And useful analytics tools such as a cycle diagram, an ovulation test analyzer and a feature for recognizing patterns of symptoms. Plus, through the program, you can connect with the online community and gain access to medical resources.
Clue Fertility. It is positioned as a symbiosis of science and ease of use, not only for tracking the cycle, but also when trying to conceive a child. It predicts the date of the next menstruation, the onset of PMS, ovulation, fertility window. Forecasts become more accurate the more information is entered and the longer the tracking takes. There are more than 30 of them. Also, you can add custom notifications and visit an active site on the Internet, where there is a lot of information about fertility, birth control, sex and much more on the topic.
Ovia Fertility. The developer of the program is the CEO who graduated from Harvard. He created her to help himself and his wife conceive a child. The application's proprietary algorithms are based on the latest fertility research. Therefore, they predict the period of the fertile window quite accurately, as well as report the daily fertility status. You can always be aware of how likely it is to conceive today. Women with irregular periods appreciated the accuracy of the system's predictions. Also, here you can track sleep, nutrition, exercise, mood and much more. Plus, data sync allows not only getting monthly cycle summaries but also sharing data with your partner.
Flo Fertility. This program is used by over 145 million people worldwide. More than 80 medical and health experts have worked to create it. The main difference between the application and other similar applications that collect data and turn it into information is the presence of artificial intelligence. Cycle tracking metrics include menstrual start, course and end dates, PMS symptoms, sleep, step counter, and more. It is important that even women with irregular periods, thanks to artificial intelligence, receive a high-quality forecast of peak ovulation days. Based on the individual characteristics of each individual person, and not on average female indicators. And a special pregnancy regimen helps to monitor the development of the baby, in case of pregnancy.
Kindara Fertility. An application based on numbers and graphics. Based on the raw data, detailed diagrams are drawn in the form of various color-coded visual images. This allows you to work with them together with a doctor on any fertility problems - from irregular periods to perimenopause. The basis is taken from the measurement data of the basal temperature with an ordinary thermometer and changes in the cervix. Also, you can connect a special digital thermometer sensor that continuously monitors the temperature and automatically adds data without manually entering. Premium options allow you to track more complex data such as vaginal sensations and mood. Or the ability to synchronize the cycle with the lunar calendar.
Period Tracker Fertility. It's a reliable, simple, easy-to-use way to stay informed about your fertility. For those women who need clarity and lightness, without any bells and whistles and heaps of additional information, often just confusing. In addition to occasional PMS symptoms such as bloating, cravings for sweets, acne, etc., the tracker analyzes your daytime temperature and signs of fertility. All this is needed to send personalized information about your next period, fertile days, and upcoming PMS symptoms. Thus, it is a great option to track your fertility and know what comes next from a reproductive point of view.
Natural Cycles. The only one of all the paid applications presented in the article. However, it is, figuratively speaking, worth it. Since the program is positioned as an alternative to hormonal and barrier contraceptives. As a natural form of birth control. The kit includes a special basal thermometer that provides an ultra-accurate temperature reading. Based on their and other signs of fertility (presence or absence of cervical mucus), information is given about dangerous and safe days during sex (when you need to protect yourself from unwanted pregnancy, and when you can relax). The app will come out a lot cheaper than many prescription and over-the-counter forms of birth control.
Each woman chooses which application to use for herself. And if you want to get rid of the problem of infertility forever, you can contact Feskov Human Reproductive Group. Various reproductive programs are designed for both couples and singles, without a partner. Since everyone has the right to become a real parent!
Tags:
reproductive services
infertility
fertility
Recommended:
subscribe to our newsletter