The cost of parenthood: an overview of reproductive programs from leading clinics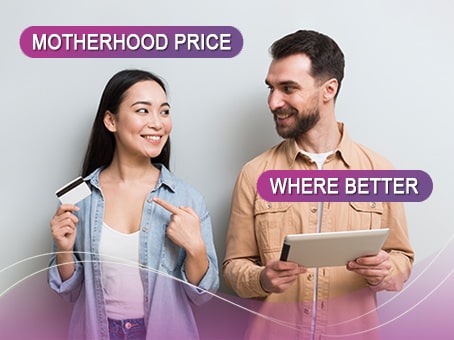 Jun 08, 2023
Without being an expert in reproductive medicine, it is difficult to understand which procedures are really necessary and adequately priced, and which are imposed in order to have more money. About the main marketing tricks and what's best to choose from the many offers.
Searching for information about reproductive programs is often one of the most difficult steps on the way to the birth of a long-awaited child. This is because, in one way or another, all reproductive clinics promise their clients the same result - the birth of a child. Generally speaking, they all offer a standard set of services: IVF, surrogacy, egg donation. Based on these three services a package offer or an individual program is constructed. This is where the most difficult part for future parents starts: how to choose the best offer and not to overpay for additional services, without which the basic ones are useless?
A person who has nothing to do with reproductive medicine certainly does not understand all these subtleties. That is why we have decided to make a review of popular offers from the leading reproduction centres: to analyze whether there are any hidden or unspecified payments and other aspects important for choosing a clinic, using the example of IVF program with participation of a surrogate mother and birth in Ukraine.
Reproductive programs: services, costs, extra payments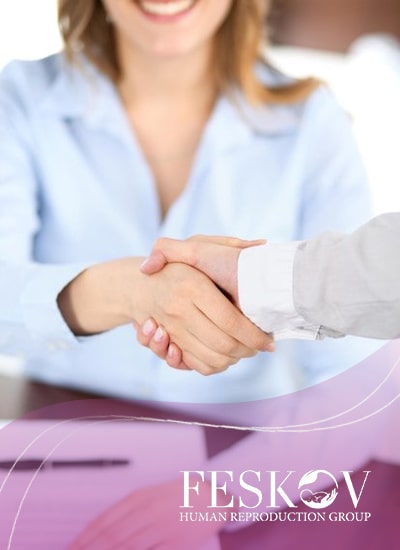 For comparison, we have chosen several most popular reproduction clinics offering their services in Ukraine and abroad. The results are as follows:
Clinic, cost of programs
Number of embryo transfers
PGD of embryo
IVF
Choosing the gender of the child
Egg donation/surrogacy
Guarantee of child's birth
Waiting list
Legal support
Company1
(€39,900 -64,900)
5 in a standard package; unlimited number in advanced packages
€400 for 1 embryo in a standard package; €400 for 1 embryo in standard plus with the first two transfer attempts, with the third one it is free of charge; included in the price of the advanced package
Not included in the price, no price information
Only available in the advanced package
There is. No price data
in advanced packages
Up to 12 months in standard packages; up to 6 months in advanced packages
Provided until obtaining a passport, there is no data on the procedure for payment and cost
Company2
(€24,450 -52,000)
1-2 in standard packages (the second transfer of own embryos for an additional fee); unlimited in advanced packages
Not included in standard packages, up to 5 chromosomes in advanced packages
Included in the price
No data
There is. Price from €5300
In advanced packages
Up to 12 months in standard packages; missing in advanced packages
In standard packages, the minimum file of documents for self-applying to the embassy
Company2
(€50,000 -80,000)
Unlimited amount
No data
Not included in the price, no price information
No data
There is. The cost of using own eggs is $26,000-35,000, surrogacy with donor oocytes is $50,000-80,000
No data
The entire surrogacy program with a waiting list takes from 2 to 2.5 years
No data
Company3
(€146,350 -185,550)
No data
No data
Not included in the price, no price information
No data
There is. Surrogacy programs without donation and without taking into account the cost of IVF cost $157,750; surrogacy programs with oocyte donation without IVF cost will cost $184,750
Yes
No data
Included in the price
Feskov Human Reproduction Group
(€28,500 -150,000)
Unlimited, included in the cost of programs
Included in the cost of programs
Included in the cost of programs
Available, included in the price of advanced packages
There is. Included in the package price
In advanced packages
Up to 6 months in standard packages, missing in advanced packages
In standard packages, the minimum file of documents for self-applying to the embassy, in advanced packages - full support until the child obtains citizenship of the country
The cost of reproductive programs of clinics in the table ranges from $24,450 to $200,000 (excluding Feskov Human Reproduction Group - a premium program with delivery in the US costs €150,000, a similar program with delivery in Ukraine will cost €50,000-70,000). 
It should be understood that program costs should only be analyzed in the context of the services included in the program. If the cost of the program does not include IVF, donor eggs, PGD and legal fees, the 'democratic' price is at least double. This is at best if you are lucky after the second IVF treatment, but you may need more protocols. Most clients of fertility clinics have a history of several unsuccessful IVF procedures before entering a fertility program. In general, the average number of transfers required for occurrence of pregnancy and childbirth in people with infertility is 3.
Another important factor is whether or not PGD is included in the cost of the program and how the procedure is carried out. One of the clinics in the table does not include preimplantation genetic testing in their standard packages, and in the advanced packages conducts it on 5 chromosomes, whereas testing on 9 chromosomes is more reliable. The technique also allows the sex of the embryo to be determined, but as you can see from the table, this option is not listed on the clinics' websites. It is likely to ask for a surcharge in addition to the PGD fee, which will further increase the cost for parents-to-be.
The main cost items that can wipe out your budget if you need repeat IVF cycles:
Surrogate and egg donor fees (if required);
PGD;
IVF.
If the cost of these procedures is not included in the program, you run the risk of going well beyond the cost listed on the clinic's website.
By choosing a clinic solely on the basis of its convenient geographical location (e.g. somewhere in Europe), you also risk becoming hostage to the stereotype of the unique expertise of European reproductive specialists. However, the secret of success and the very concept of assisted reproductive technology is not in the secret approaches that work wonders, but in selecting the best from your reproductive material, increasing its quality and the likelihood of fertilization and subsequent birth of your baby. No one can predict how much laboratory or medical manipulation this will require. That is why the main income in Europe is "pay - service - pay - service". The more payments, the more successful the business. Therefore, it is wiser to choose a clinic that operates on the principle of guaranteed results at a fixed price. This is also a business, but with a different approach: the sooner you have a baby, the more successful the business. It is obvious which approach is closer to your needs.
When planning a budget for your reproductive journey, it is certainly worth setting yourself up for success from the first IVF, but to budget for multiple protocols. It is easy to see that the only way to achieve a healthy baby and save the family budget is to opt for a guaranteed reproductive program with a fixed cost, which includes extremely important PGD and IVF, as well as surrogate and donor fees. Feskov Human Reproduction Group does not charge extra fees on top of the cost of its programs, which include all the necessary procedures to bear a healthy baby for you. What's more: Legal fees and guest services are also included, so that parents-to-be can enjoy waiting for their baby with peace of mind and confidence after paying a fixed amount once.
At the moment, there is an ongoing war in the southern and eastern parts of Ukraine, so parents-to-be assume that it is safe to choose a surrogate mother in Cyprus or in Georgia through an agency. However, this is a big misconception: if you choose a surrogate from Kazakhstan, Russia, Uzbekistan or Europe, you only increase the risks. Presently, the military actions go beyond the borders of Ukraine, so the agency located in Cyprus or Georgia will not be able to control the surrogate mother's stay in a safe place. And besides, the risk of abuse from a woman carrying your child is significantly increased: the laws of Kazakhstan, Russia, Uzbekistan or Europe in the field of ART are imperfect, which means that a surrogate mother may keep her child if she wishes. At Feskov Human Reproduction Group all these dangers are excluded: our surrogates are in Chernivtsi (this region is covered by Romanian territory from several sides) or under the supervision of our partners in a safe European country of the future parents' choice. Since our surrogate mothers are Ukrainian, their rights to your child are completely excluded by the Ukrainian legislation in the field of assisted reproductive technologies. You are the only legal parents whose names will immediately appear on your child's birth certificate.
Important: after the war ends in a Ukrainian victory, the cost of surrogacy will have to soar. Now is the time of deferred demand, and a better chance to become parents is unlikely. For people who value their time and respect their financial achievements, a real Smart Ultra decision would be to start on the road to a child now. The war will not prevent it: thanks to the well-functioning logistics and the efforts of the Ukrainian state, localized military operations will be completely unnoticeable to you.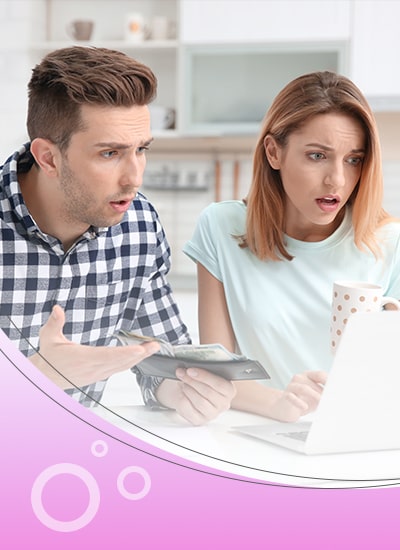 If you are interested in any of our programs and would like to learn more about them, or would like to add the services you need, book a free consultation. Our doctors will tell you in detail about each step of the program you are interested in, or develop a personal program for you - in either case you are guaranteed to become parents without overpaying.
Tags:
reproductive services
surrogacy price
Recommended
Popular
Related
subscribe
Get email updates
Join my mailing list to receive the latest news and updates
subscribe to our newsletter