How to Support Your Partner During Infertility Treatment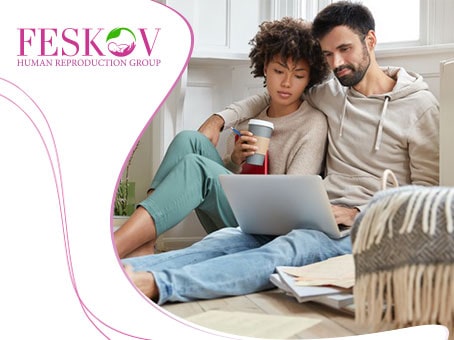 Oct 26, 2020
Starting a family is a really exciting time. However, if pregnancy doesn't occur immediately, many couples can become anxious and frustrated. People decide to see a doctor for help with fertility treatment. In most cases, the brunt of the stress falls on the woman. It sounds unfair, but that's human biology. How can you support your partner on this difficult way so that the relationship will become even stronger after the test? Below are some thoughts on the matter.
Specialists of the Feskov Human Reproduction Group, within the framework of infertility treatment, help thousands of families to get a long-awaited continuation with the help of various surrogacy programs. Including services for the selection of an individual sperm donor if the husband has reproductive problems rather than the wife, or for the birth of a child for a single woman.
Fertility treatments and stress are inseparable?
As psychologists note, fertility issues and the next steps in therapy are not only time consuming, but also money and nerves. All this causes emotional and physical discomfort not only for the wife, but also for the husband.
Some reasons why people feel stress during the process:
medical and other treatment-related manipulations can be very expensive;
tests, reserarch and examinations are invasive and can be unpleasant;
hormonal medications affect the emotional state of a woman, in addition to the usual worries of a woman;
frequent visits and consultations may disrupt the normal daily schedule;
emotional "roller coaster" - from hope to disappointment is exhausting;
it is not customary to put such things on public displayso the couple is forced to keep it a secret and not receive support from friends and relatives.
All this can negatively affect family relationships. Problems that were not previously noticed can become quite significant and serious. The support of a loving person is very important. We will consider how to provide it further.
How to support your partner - useful tips
A woman who is unable to give birth on her own always feels lonely and depressed. And hormonal medications only add instability to the emotional state. The partner wants to support her, but does not know what to do. He often feels helpless, as he cannot influence or fix it.
Psychologists advise such couples:       
Constantly communicate, listen and hear each other. There is nothing worse than a relationship without communication, especially during times of high stress. It is also vital to find out from the start what each partner wants from the treatment. Maybe one wants to get a biological child in any way, and the other agrees to adoption, in case of failure. There is always an opportunity to discuss and adjust your expectations and preferences. The main thing is that priorities will change together.
Show empathy and share the burden. Since successes and failures on this way happen not only with a woman, but also with a partner. This is a team work, where there is no place for "me", but there is "we". To solve this problem together - both in sorrow and in joy.
To ease the daily chores of your loved one. For example, help with household chores or with children, use the delivery services of groceries, etc. To make her everyday life a little easier and simplier.
Rely on loved ones. Despite the fact that the couple trusts each other, they also need outside support. Trusting one or two close friends or family members outside the relationship will help relieve pressure on both partners.
Set healthy boundaries with the curious. Dosing information on treatment - to whom, what, how much - should be discussed.
Don't avoid married couples with children. It may be painful to see a happy parent right now, but in the long run it will only increase emotional stress. Calm acceptance of the situation is helpful. At the same time, perhaps in the future, these people will become good friends and helpers to the couple.
No need to postpone your life for later. To reduce stress and not succumb to negative thoughts, you need to try to live life to the fullest, as before the treatment. Go to visits, to exhibitions, to museums. This is also life and you have to go through it.
Don't forget that partners love each other. This feeling was before the start of the treatment, continues during the process and will continue after. It may even have increased when the partner sees what the wife has to go through. Little joys and romantic dates will help keep your feelings alive.
This difficult period of treatment creates tension in any relationship that cannot be avoided. But when a woman feels love and support, that she is dear to her partner in any case, her confidence and calmness increases, which will have a beneficial effect both on the relationship in a couple and on the result of therapy.
In the Feskov Human Reproduction Group, with the participation of a VIP-class surrogate mother, desperate people are bound to become parents. You can even personally meet a mom who has positive experiences and recommendations. And we, in turn, guarantee that literally in a few months you will look into the eyes of your baby!
Tags:
infertility
fertility
infertility diagnosis
Recommended
Popular
Related
subscribe
Get email updates
Join my mailing list to receive the latest news and updates
Recommended:
subscribe to our newsletter