Feskov Human Reproduction Group will take part in the Fertility Show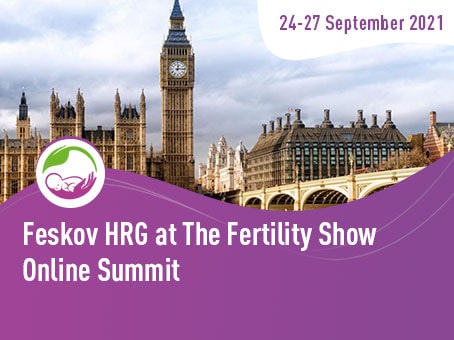 Aug 02, 2021
We invite you to join The Fertility Show Online Summit in September 2021. Online meeting with leading specialists in reproductive medicine from around the world.
From 24 to 27 September Feskov Human Reproduction Group participates in The Fertility Show in an online format.
This means that you can join a large-scale event from anywhere in the world.
The best fertility clinics will present their services and innovations.
Extensive daily live webinar program with interactive Q&A.
Recording of webinars that can be watched at a convenient time.
The Fertility Show is an event that has been gathering the best specialists in the field of reproductive medicine under one roof for more than 11 years in order to achieve a single goal - the birth of a long-awaited child in every family.
Follow our updates to get information about the start of registration for the online summit of The Fertility Show.
Tags:
event
Fertility Show
conference
Recommended:
subscribe to our newsletter