Egg donor in Spain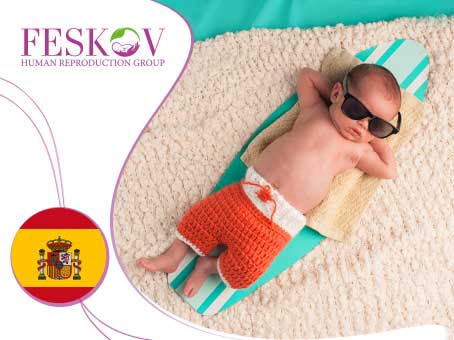 Jul 10, 2020
Spain annually attracts tens of thousands of reproductive tourists from around the world. And there are many reasons for this: Spanish legislation is loyal to egg and IVF donors, thanks to the anonymity of donation, women are more willing to help childless couples who want to become parents. At the same time, the right to reproductive services is equally provided to heterosexual and homosexual couples. The level of reproductive medicine in the country is approaching the US world leader, and the prices for medical services are significantly lower.
The egg donor price in Spain is very little: as such, no fee is provided, only the expenses incurred (daily subsistence allowance, lost income during the procedures and other reasonable costs) are paid. Therefore, it is not necessary to talk about the egg donor price  in Spain, but there are a number of restrictions, about which you will learn further.                                   
Spanish laws do not prohibit genetic selection, which allows egg donor clinics in Spain to guarantee couples a healthy baby.
However, couples still have reason for doubt and disappointment, and it lies in the mentioned anonymity of the egg donor in Spain. However, the opportunity to personally meet and make sure the candidate is suitable for this role and the phenotypic resemblance to the future mother would remove the anxiety of future parents.
In addition, you will have to budget for the cost of accommodation and meals, payment for medical procedures and legal services. At the same time, do not forget that you will have a limited set of eggs and IVF procedures in Spain, and if pregnancy is not achieved, you will have to pay for the entire program cycle again.
Feskov Human Reproduction Group took into account all these nuances and developed the guaranteed program "Egg donation". The program includes packages with varying degrees of risk coverage: depending on the package, we guarantee you a 12-week pregnancy or the birth of a healthy baby. You get an unlimited number of oocytes and IVF: in case of pregnancy failure or termination, we carry out repeated cycles without surcharges.
Unlike egg donor clinics in Spain, Feskov Human Reproduction Group offers you not only to choose a donor, but also to make a personal acquaintance.
You will find a full description of the programs on our website. Want more details? Ask a consultant questions - we will answer promptly!
Tags:
egg donor
egg donation
IVF
Spain
Recommended:
subscribe to our newsletter