Egg donation in Finland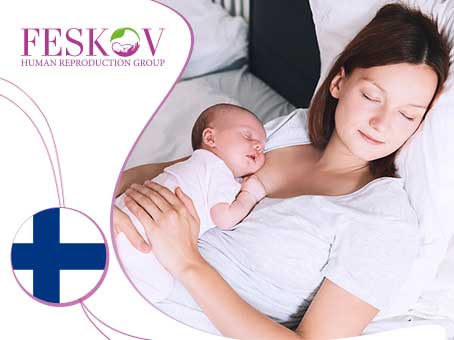 Aug 02, 2020
Finland is on the list of countries where reproductive medicine is not inferior to the level of the world leader - the United States. Clinics in Finland are contacted for artificial insemination of eggs, both local residents and childless couples from around the world.
The legislation of the country allows couples of any sexual orientation and family status (in an official marriage or partnership) use the ART services.
For egg donation in Finland, candidates are selected by clinics on the basis of comprehensive examinations: they must be physically and mentally healthy, without harmful habits. The threshold age for participation in the program is 35 years. Having at least one healthy child is strictly necessary.
Egg donation in Finland - non-commercial (only current expenses for the period of procedures are compensated), anonymity is excluded. According to the legislation, a child born with the help of the ART, after reaching the age of 18, has the right to obtain information about the donor. Accordingly, parents have the ability to make sure that the donor 's phenotype is consistent with their wishes and has similarities to the future mother 's phenotype.
The cost of accompanying an egg donation in Finland medical services is paid separately. As in other countries where there are no guaranteed programs, couples will be offered a limited number of oocytes and IVF protocols. If pregnancy does not achieve or its termination occurs - all medical manipulations are paid separately. At the same time, the couple will need to pay for accommodation, meals and running expenses during participation in the program.
Feskov Human Reproduction Group offers participation in the program "Egg donation". This is an opportunity for childless couples to get a guaranteed result (12-week pregnancy or the birth of a healthy baby, depending on the chosen package of services). The number of eggs and IVF is not limited.
If, as a result of IVF, pregnancy does not achieve or is terminated, the cycle of procedures is repeated without surcharges. The package price includes medical, legal and guest services.
Learn about the program from specialists: contact us through the form on the website or in another convenient way — we will be happy to tell you more!
Tags:
egg donor
egg donation
Finland
Recommended:
subscribe to our newsletter