Egg donation in the Czech Republic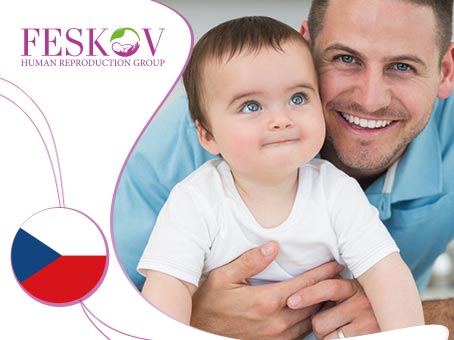 Aug 17, 2020
Couples who have problems with childbearing and need donor oocytes are interested in egg donation in the Czech Republic. Czech law is loyal to assisted reproductive technologies. Prices are significantly lower than in the USA. Therefore, the interest of couples is quite justified.
Czech reproductive clinics have strict requirements for donors: physically and mentally healthy women without bad habits under the age of 34 can participate in the donation program. It is preferably that the candidate has at least one healthy child.
Egg donation in the Czech Republic is anonymous. Accordingly, the couple will not be able to independently choose a donor with a phenotype close to the phenotype of the future mother.
The donor is not entitled to a fee, but a reimbursement of confirmed costs is guaranteed..
The number of eggs and IVF protocols available to a married couple is limited. If, at the end of the limit, pregnancy does not achieve or is teminated, repeated cycles are re-paid. In addition, all medical and legal services are paid separately. Also, spouses should budget for the cost of rental accommodation and other current expenses for the period of participation in the program. The total cost of egg donation in the Czech Republic may be too high.
As an alternative without risk, Feskov Human Reproduction offers participation in the guaranteed program "Egg Donation". The program is represented by service packages with a guaranteed result: in the minimum variant - 12 weeks pregnancy, in the "all inclusive" variant - the birth of a healthy baby. An unlimited number of donor eggs and IVF are available for the couple: if the pregnancy does not achieve or is terminated, the procedures are repeated without additional charges. Evaluation of embryos by the NGS method ensures that the fetus does not have chromosomal pathologies.
We offer couples to independently choose a donor and get to know her remotely or personally.
You will find a detailed description of services and prices on our website. If you want to know more about the program, our managers will be happy to share the details!
Tags:
egg donor
egg donation
Czech Republic
Recommended
Popular
Related
subscribe
Get email updates
Join my mailing list to receive the latest news and updates
Recommended:
subscribe to our newsletter