Egg donor in Israel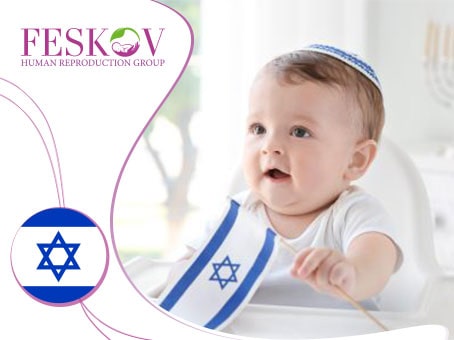 Jul 22, 2020
A high level of reproductive medicine gives hope to tens of thousands of childless couples to experience the happiness of parenthood thanks to egg donors in Israel. The legislation of this country in matters of egg donation and other ART is thoroughly developed. Claims by donors or surrogate mothers for custody of children born with ART are excluded. All this makes Israel an attractive reproductive tourism destination.
An egg donor in Israel is a woman, usually under 35 years old, ideally given birth to healthy children (the requirement is not strict). Candidates are required to undergo a medical examination, tests for alcohol, nicotine and narcotic substances. Oocyte donation in Israel is anonymous, but the use of oocytes by a relative of the future mother is allowed. An egg donor in Israel receives a reward of up to 15 thousand dollars. 
Associated donation medical services are paid separately and their price is quite impressive. So, a mandatory examination of the expectant mother, assessing the willingness to transfer the embryo, costs about 2800 thousand dollars. Medicines, IVF, accommodation and running expenses are paid separately. There is an opportunity (for insurance holders) to return up to 30-40% of expenses - this is very significant, given that the first IVF protocols are not always successful, and each new cycle has to be paid separately.
The guaranteed Feskov Human Reproduction program "Egg donation" offers Israel-level services at Ukrainian prices. In many respects, our offer exceeds the offers of Israel clinics. For example, guaranteeing results and covering risks. Program packages include an unlimited number of eggs and IVF. If the transfer of the embryo does not lead to pregnancy or the pregnancy is terminated - a second cycle is performed without surcharges. The guaranteed result is a 12-week pregnancy or the birth of a healthy baby (depending on the package chosen).
Assistance in obtaining insurance, the opportunity to choose and get acquainted with the donor are also included in the cost of the program.
A full description of the services is available on the website. Our manager will be happy to answer any questions!
Tags:
egg donor
egg donation
Israel
Recommended:
subscribe to our newsletter