Egg donation in Ireland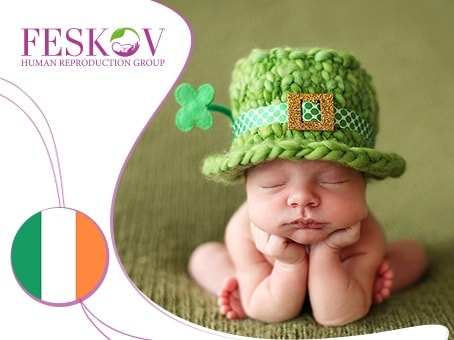 Nov 16, 2020
Ireland is a country friendly to assisted reproductive technology and oocyte donation in particular. The cost of egg donation in Ireland does not imply financial remuneration to the donor, but guarantees compensation for reasonable expenses and lost earnings. Donation in the country is not anonymous, but future parents are not given the opportunity to make personal acquaintance with a woman who donated oocytes. Couple can only hope that their donor has the maximum phenotypic resemblance to the future mother.
Requirements for donors in Ireland are similar to those in other countries: age under 35, the presence of at least one healthy child, physical and mental health, the absence of bad habits and hereditary burdens. Candidates undergo a set of medical examinations, tests for traces of alcohol, nicotine, and drugs.
The cost of egg donation in Ireland is made up largely of the cost of related medical procedures. A married couple will have access to a limited number of oocytes and IVF: if the pregnancy does not achieve or will terminate, a repeat of the procedures is possible after an additional payment..
Feskov Human Reproduction invites childless couples from all over the world to take part in the guaranteed egg donation program. You will get the opportunity to choose a donor with any (even exotic) phenotype from our database. Moreover, get to know her!                                                                  
The program includes packages of services that guarantee an unlimited number of oocytes and IVF + coverage of risks up to 12 weeks of pregnancy or until the birth of a child (depending on the package chosen). We will repeat the creation of healthy embryos using the NGS method to exclude chromosomal pathologies and IVF protocols in the embryo without additional payments until the result guaranteed by your package is achieved.
For the time of participation in the program, we will provide you with a hotel or apartment with 3 meals a day.
Check out the cost of the program and a full description of the services included in each package. Our site managers are always ready to answer any questions you may have!
Tags:
Ireland
egg donor
egg donation
IVF
Recommended:
subscribe to our newsletter