Egg donation in Germany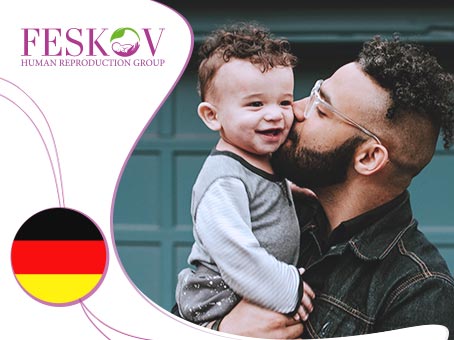 Nov 09, 2020
Many childless couples - clients of the Feskov Human Reproduction Group - before contacting our clinic, collected information about the cost of egg donation in Germany. This country with its more than 100 reproductive centers has been successfully helping couples overcome the most difficult cases of infertility for many years. But this is achieved exclusively by correcting endocrine factors and improving IVF methods and egg cell cultivation. The reason is prosaic: egg donation in Germany, together with surrogacy, is prohibited by law. 
Frustrated couples continue to search for a country and clinic where donation is legal. Those who come to Feskov HRG never regret it: there is no time to regret becoming happy parents.
Ukrainian legislation favors reproductive technology: oocyte donation is allowed and clearly regulated.
The level of reproductive medicine in Ukraine is not inferior to the leading US reproductive centers. The difference lies in the cost: at Feskov HRG you pay once and get a guaranteed result - a 12-week pregnancy or childbirth (depending on the chosen package of services). The donor fee is included in the program price (with such offers, the question of the cost of egg donation in Germany seems inappropriate, right?). If still not, then the selection of embryos by the NGS method to exclude chromosomal pathologies and guest service (accommodation for the period of the program in a hotel or apartment with 3 meals a day) are also included in the price.
We have our own database of female donors up to 35 years old who have undergone a complete medical examination and have at least one healthy child. A small part of the base can be found on our website.
Our offer is addressed to couples around the world who have been searching for egg donation in Germany, Austria, Sweden, Norway and other countries where this practice is prohibited
Learn more about the guaranteed program "Egg donation" from a consultant on our website - we will be happy to answer any questions and help you choose the appropriate package of services!
Tags:
Germany
egg donor
egg donation
IVF
Recommended:
subscribe to our newsletter