Czech republic egg donor: advantages, conditions, prices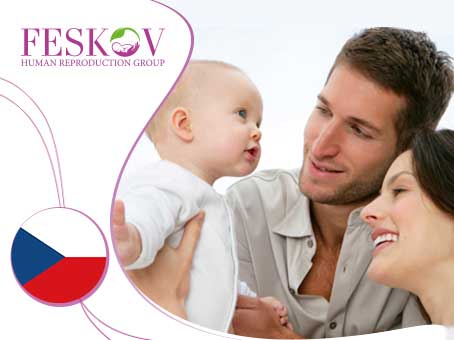 Jul 13, 2020
The Czech Republic is of interest to couples experiencing fertility problems. In this country, legislation in the field of reproductive medicine establishes the principles of voluntary and anonymous donation. This means that  the Czech Republic egg donor clinic  will provide you with biomaterial from a woman from it base. The couple can only hope that the Czech egg donor is selected as phenotypically as possible similar to the future mother. Compensation for donor oocytes is not provided, only compensation is justified for the costs and inconveniences incurred.
The Czech Republic imposes strict requirements for an egg donor: a woman must lead a healthy lifestyle (not have bad habits), preferably giving birth to at least one healthy baby, the preferred age limit is up to 34 years. Physical and mental health are by default.
A significant disadvantage for future parents is the inability to get acquainted with the woman from whose egg their unborn child will be created. Personal contact would allow the couple to better control this crucial stage of the program..
The provision of an egg and IVF donor in the Czech Republic is possible, but a limit will be set on the number of oocytes and IVF protocols. If, after the off- limit  the pregnancy does not achieved or is terminated, the program will continue after a repeated payment. Separate bills will be for the accommodation and meals of the couple, prenatal check-ups, legal services.
Feskov Human Reproduction invites you to take part in the guaranteed program "Egg donation". The service packages included in the program cover risks to varying degrees: up to 12 weeks of pregnancy or until the birth of a healthy baby. If IVF is unsuccessful or the pregnancy is terminated - repeated cycles are carried out without surcharges. The number of donor eggs and IVF protocols is unlimited.                                        
Another important detail: future parents choose a donor themselves and can get acquainted with it if they wish.
Check out the full list of services included in the program on our website. Our managers are always ready to tell you more!
Tags:
egg donor
egg donation
Czech Republic
Recommended
Popular
Related
subscribe
Get email updates
Join my mailing list to receive the latest news and updates
Recommended:
subscribe to our newsletter