Private surrogate mother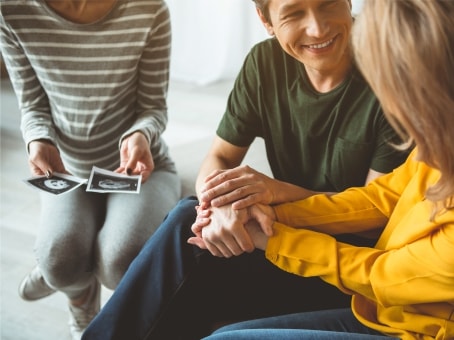 Dec 12, 2019
Private surrogacy can be attractive for couples experiencing fertility problems. Some typical situations in which this service is in demand:
Surrogacy on a commercial basis is prohibited in your country.
You want to choose a surrogate mother from an inner circle.
There are no suitable candidates in the reproductive clinic database.
For women providing private surrogacy services there are also advantages: the ability to independently choose clients, appoint fees, individual terms of cooperation in terms of paying expenses, places of residence, and others.
However, there are nuances that future parents should remember:
Private surrogate mother  may at any time refuse further cooperation (there were precedents when the court recognized the surrogate as the right of sole custody of the child whom she had endured and gave birth to);
Complexity of control of course of pregnancy and way of life of your private surrogate mother (two alternatives: full confidence or maintenance by future parents of a surrogate on all medical procedures, in some cases ― with residence on their territory);
Possible manipulations and blackmail from private surrogate mother with the purpose to change cooperation conditions in her own favor and other.
Is it worth the risk if you do not have full confidence in the woman carrying your child?
If you want to sign the contract on private surrogacy with the woman chosen by you ― Feskov Human Reproduction Group will secure your transaction. We have a service IVF + YOUR PRIVATE SURROGATE MOTHER, all you need for participation in the program ― to visit our clinic with your private surrogate mother. We will conduct full examination of the candidate and if she has no contraindications ― we will sign the contract and we will begin preparation for IVF. Becoming a party of the program and choosing the desired package of services ("Comfort or "VIP") you will receive:
Unlimited use of own or donated eggs;
Selection of an oocyte donor phenotypically similar to a client (if necessary);
Accommodation in hotel or apartments of the class "Comfort" or "VIP";
Coverage of risks without surcharges (up to 12 weeks or until delivery);
A healthy child without chromosomal pathologies (PGD diagnostics);
Sex selection and legal support (package "VIP").
Want to learn more about the private surrogacy service? Our experts on the site will be happy to tell more.
Tags:
private surrogacy
surrogate mother
Recommended:
subscribe to our newsletter