War in Ukraine or the end of Ukrainian surrogacy?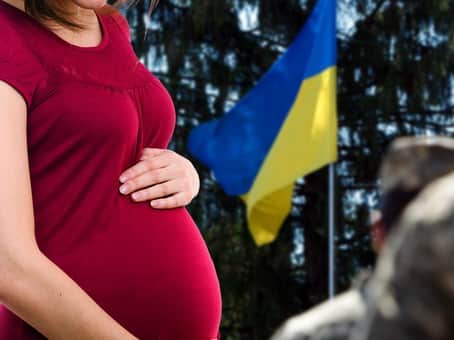 Mar 22, 2022
We would like to inform you that military operations started in Ukraine on 24 February.  Troops of the Russian Federation have entered the territory of Ukraine.  Military forces of the Russian Federation are observed in a number of southern and eastern regions of Ukraine. There is destruction in some major cities. 
Meanwhile, in the northern and eastern regions of Kiev and Kharkov, damage to buildings has been observed. These cities are known to be the main surrogacy centres in Ukraine. Gradually the fighting is moving closer to them. Since we have many appeals, both from clients and media enquiries, we will give the fullest description of the present circumstances and situation in this article.
WHAT ARE THE CLINICS AND AGENCIES DOING? ARE THEY AFFECTED?
Since the beginning of military operations Ukrainian surrogacy agencies have stopped their work in the territories where military operations are taking place. Because they have no facilities, the employees are hired and often the surrogacy agency is a few computers in a hired office in order to conclude a contract and get paid for their intermediary services, they have withdrawn on their own. Some agencies tried to run contracts for a couple of days, but realised that it was financially unprofitable for them. Therefore, according to the information received, surrogacy agencies in Ukraine have now stopped their activities.
The situation is somewhat different with the Ukrainian surrogacy clinics that have open contracts with both agency and direct independent programmes. When war comes, partnerships usually end where the risks, both financial and personal ones, begin. Unfortunately, most Ukrainian surrogacy clinics have simply closed down or stopped responding, using the force majeure clause, which specifies "hostilities".  Legally, there are no questions for them.  We have both a business responsibility to our clients and programme participants, as well as a human responsibility to people and the future child, to human health and life.  The surrogacy programme that has been started cannot be stopped.  At Prof. Feskov clinic, the advantageous difference is that we have international departments, not just offices in other countries. That said, since the area around Kharkov is not peaceful, so as not to take any risks, surrogate mothers and a number of staff have moved to quiet places in western Ukraine, as well as in western Europe, Canada, depending on the contracts.  Women should safely carry and give birth in safe and comfortable places.
WHAT HAS CHANGED IN UKRAINIAN SURROGACY DURING THE WAR?
Those sporadic Ukrainian surrogacy clinics that operate and the Surrogacy Clinic of Prof. Feskov temporarily do not take up new contracts to give birth in Ukraine.
Our clinic continues to operate and all units are functioning with some limitations, but programmes where foreign births are envisaged are still running smoothly.  The main medical part of the clinic is gradually starting to work in western Ukraine. There are units in the Czech Republic, Portugal and Belgium, but due to the anonymity factor, we will be happy to disclose more details after the fact.
For our valued clients, this temporary war will only look like a temporary stress factor and a postponement of the second phase of the programme in terms of achieving pregnancy.  As before, we are working according to already signed contracts and we will fulfil all tasks in full. The programmes with births in Ukraine are proceeding as planned. The childbirth will take place according to the obstetrical term and surrogate mothers' body readiness, and no military activities will have any impact on it.  And Prof. Feskov clinic guarantees that the conditions of the contracts will be fulfilled to the end and in full.
We are often asked "WHAT WILL HAPPEN TO OUR EMBRYOS?"
All of our clients' embryos are now in a safe place where the optimum temperature for storage is maintained. We are monitoring the situation so that, if necessary, the storage facility can be moved further to Europe.  We should point out right away that by having pre-prepared rooms more than 10m below ground level, under reinforced concrete foundations, your embryos are more secure with us than they are now being transported somewhere else in the world. After all, the average military man who sees a Dewar vessel with liquid fuming nitrogen is more likely to think that the embryo transport container is of military origin or that it is linked to chemical or biological weapons. Therefore, transporting the embryo yourself carries additional risks. We recommend that you calm down and safely await the end of hostilities, knowing that your embryos are in a safe place.
WHAT TO DO? If you have any doubts or questions, feel free to contact your coordinator. All our clients are advised to take care of their health so that they can meet their child happily and smiling - this is the most important thing now - to ensure a mentally healthy atmosphere in the family.
WHAT WILL HAPPEN NEXT? If someone says that surrogacy in Ukraine has come to an end, we say this: all military clashes end in peace sooner or later. Ukraine will initially be a risky place to conduct surrogacy programmes after the clash ends. Therefore Ukrainian clinics will attract clients at low and even dumping prices. This will be short-lived for 4-8 months and then things will stabilise again. If you want to take advantage of surrogacy services in Ukraine, you should start to monitor the situation and offers of clinics at the time the conflict subsides. Then you will have a lot to gain. We recommend that you monitor the situation and pay attention to how clinics will behave in the conflict. This will allow you to choose the best and most honest one. And we will work.
If you are considering a surrogacy programme with donor eggs, sperm freezing always works, donors are remotely matched, even now in wartime, our logistics work. Remember, the most important things for an effective result on the part of the clinic are the embryological laboratories and the valuable staff, who are coordinated and perfected to the point of automatism.  The surrogacy industry is not just the stones of a building or an address in Ukraine, it is above all the minds, the experience, the logistics, the ingenuity, the knowledge and the skills of unique individuals.
Tags:
surrogacy
Ukraine
war
subscribe to our newsletter