Surrogate mothers from Ukraine will be able to go to the UK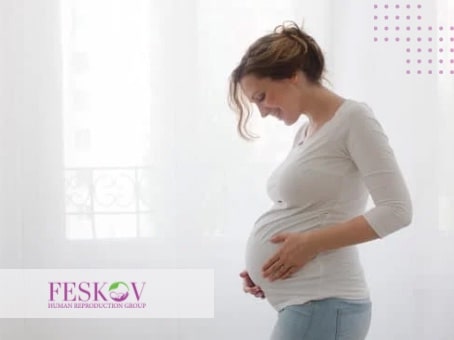 Aug 21, 2023
The UK government has announced that soon Ukrainian women who have become surrogate mothers for British couples who have indications to resort to the possibilities of this area of reproductive medicine will be able to freely obtain a visa to the country.
We are talking about a three-year visa for a surrogate mother and her family members (children, partner) with the opportunity to work. For children who do not yet have a Ukrainian passport, they will be offered the option of entering their data into their parents' passport.
According to Minister of Internal Affair Priti Patel in a letter to leading surrogacy lawyers, conditions will also be proposed to simplify the documentation of children born outside the UK by Ukrainian surrogate mothers.
The draft initiative is still under development, so it is difficult to say now whether UK residents who are citizens of other countries will be able to invite surrogate mothers. It is likely that the government intends to allow this option not only for British citizens, but also for people who legally reside in its territory and have legal status.
There is no doubt that this new policy will be a big breakthrough and a chance for many families who have decided to take advantage of surrogacy opportunities in Ukraine, but are worried about how this process will play out in the future.
Feskov Human Reproduction Group programs also already have an offer for future parents with the possibility of having a baby in the UK. You can find more details about it, as well as other Feskov HRG guaranteed programs, by clicking on the link
https://www.mother-surrogate.com/surrogacy
Tags:
UK
surrogacy
surrogate mother
Recommended
Popular
Related
subscribe
Get email updates
Join my mailing list to receive the latest news and updates
subscribe to our newsletter