How much does IVF cost in the UK?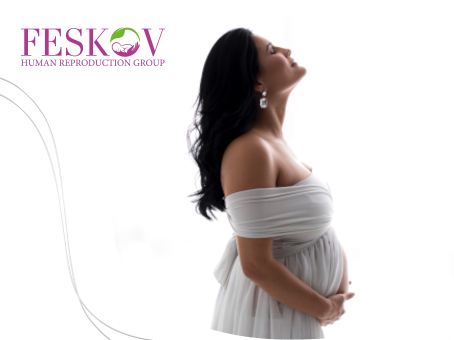 Mar 29, 2022
Fertility treatments are expensive, regardless of country. And Great Britain is no exception. Though IVF is one of the most affordable and effective methods of finding the joy of fatherhood and motherhood, its cost is also significant.
British citizens with fertility problems, like residents of other countries, when planning an IVF cycle, are worried about what kind of gap this ART method will make in the family budget. Specialists at Feskov Human Reproductive Group have prepared information that will help you find peace of mind and prepare well for the upcoming treatment.
What are the IVF protocols?
The positive result of the procedure, to a large extent, is due to the adherence to the protocol, which includes the preparation of the body with the help of hormones and the very process of "in vitro conception". To get not 1-2 healthy eggs, as in the natural female cycle, but up to 20 (usually 8-10), hormonal stimulation of the ovaries is used.
The following stimulation protocols exist:
Natural, which occurs during the normal female cycle and does not involve the use of hormone therapy.
Short, realized on the 3-5th day of the cycle, as well as super-short (Japanese) one, in which the minimum doses of hormonal drugs are used.
Long, suggesting preliminary hormonal treatment of the body. It is divided into:
long - lasting from 8 weeks to 2 months. Implementation occurs on the 20-25 day of the menstrual cycle. It is prescribed in order to make the ovaries under the control of doctors;
superlong - its duration is 2-6 months. Long-term hormone therapy immerses the body in an artificial menopause in order to then produce high-quality oocytes.
Doctors, for the best effect, most often use a preliminary hormonal preparation, which reduces the activity of the ovaries. However, a short stimulation protocol is prescribed for patients over 40 years of age with depleted follicular reserve.
IVF in the UK - duration and cost of the procedure
If we consider IVF treatment in British private clinics, then its cost will be determined by which medical center is chosen (prestige, reliability, service provided, availability of complex packages, number of successful procedures). In most cases, the price ranges from £ 1,500 to £ 5,000 (€ 1,700 - € 6,000) per cycle. And this is just a procedure without drugs and additional services. It rarely happens that IVF is successful the first time, so the price grows exponentially for each subsequent attempt.
Therefore, it is advisable to find a reproductive clinic where comprehensive services will be provided, including all emerging needs. Accordingly, the cost of the procedure will be much lower. Sometimes, this can mean a trip to another part of England, or even to another country. Thus, the costs of travel, accommodation, meals and other issues also need to be taken into account.
The duration of treatment, as elsewhere in the world, can take from a month to six months and depends on the IVF protocol chosen by the doctors. And it is already determined on the basis of the health status of the woman and her partner, as well as other individual characteristics.
Features of IVF through the National Health Service (NHS)
UK citizens can exercise their right to free fertility treatment in the form of artificial insemination through the National Health Service. However, this service is not available for residents of Scotland, Northern Ireland and Wales. Because, each of these jurisdictions makes its own decision on the financing of reproductive procedures.
But, even residents of England must be personally selected and recognized as suitable candidates for free therapy. The most important criterion is age up to 40 years. The decision on which of the women with fertility problems is eligible for preferential IVF and who is not is made by special groups of a special profile commission. They also determine how many IVF cycles a patient can go through. At the same time, such events are associated with waiting for their turn, bureaucratic red tape and other factors that do not inspire optimism.
Sometimes, women have to wait for years for their turn for artificial insemination, especially with egg donation which is not anonymous in the UK.
Thus, in some parts of the UK, the same woman may be eligible for three cycles, while in others only one. And somewhere, she will be denied free medical care altogether. Thus, a woman suffering from infertility will have to go to a private reproductive clinic and pay for everything herself.
For example, according to a 2017 study, positive decisions about three IVF attempts for eligible candidates were made in only 12% of cases, up from 24% in 2013. Therefore, IVF planning with NHS is a lottery. And who is lucky is unknown.
How much does IVF cost at Feskov Human Reproductive Group?
Feskov Human Reproductive Group is an international British company, based in Ukraine, which has the right to accept health insurance, as well as cooperate with state medical programs. If a woman is insured by health insurance, then on the basis of the concluded contract and invoices, the international health insurance funds reimburse some of the costs of medicines, tests and other procedures. This already reduces the cost of in vitro fertilization.
The Clinic implements complex offers of Comfort, VIP and Deluxe at a fixed price without surcharges from 17,000 to 34,500 euros. This means that by paying once for the selected IVF package, the patient is free from financial obligations to the Clinic. No hidden fees or other tricky financial moves. All packages come with a guarantee (up to 12 weeks of pregnancy or until the birth of a healthy baby), which means an unlimited number of IVF cycles. Whereas, in British reproductive clinics, you have to pay for each attempt separately, not including drugs and other services.
Offers from Feskov Human Reproductive Group, in addition to specialized medical services, include the work of lawyers and managers, transfer, accommodation, meals, organization of household, entertainment and any other emerging issues.
To make the decision-making process easier for prospective patients, a free consultation is provided with a detailed description of suitable treatment protocols and a budget for the entire event.
What is included in IVF programs?
Patients at the Clinic can choose from the following IVF packages:
Comfort. Includes: specialist consultations, examination of the couple (tests of blood, genetic material, ultrasound scans, etc.), hormonal stimulation, IVF attempts until successful conception (if necessary with donor oocytes), genetic screening of PGD embryos, sperm freezing, embryos, healthy embryo transfer, hCG blood tests and ultrasound scans to confirm pregnancy. Guarantee and monitoring up to 12 weeks of pregnancy (IVF cycles in case of miscarriage - free of charge).
VIP. This offer contains advanced features: consultation of Prof. Feskov, male treatment and sperm preparation, unlimited IVF + ICSI + IMSI attempts, PGD / NGS genetic screening, unlimited number of healthy embryo transfers after freezing, pregnancy monitoring and guarantees until a normal baby is born. In case of termination of pregnancy at any time or death of the child in childbirth, the entire program starts over.
Deluxe. This package includes all the previous conditions, as well as extended genetic testing of partners and the embryo, determination of the sex of the embryo, male and female treatment according to indications, including stem cells, egg donation in case of problems with one's own oocytes. In case of force majeure (miscarriage, death of the baby), the program continues free of charge until a healthy birth.
Feskov Human Reproductive Group guarantees both citizens of Great Britain and other countries, high quality service, care and understanding on the way to a long-awaited dream!
Tags:
UK
IVF
In-Vitro Fertilization
Recommended
Popular
Related
subscribe
Get email updates
Join my mailing list to receive the latest news and updates
Recommended:
subscribe to our newsletter