Grants and Scholarships for Fertility Treatments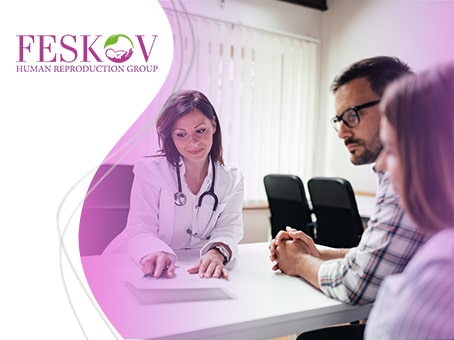 Dec 28, 2022
Infertility has become more and more common in recent years. The scale of the problem is forcing the state and private foundations to attempt to solve it with the help of grants and programs for families facing reproductive problems.
Financial assistance received from organizations allows you to fully or partially cover the cost of IVF, concomitant medications. In this article, we will look at the most famous funds and conditions for granting scholarships for infertility treatment.
Scholarships and grants for people with fertility problems
According to their specifics, programs to overcome fertility problems can be divided into several groups:
National.
Oriented to a specific patient.
Region/stateoriented.
Helpwithobtainingmedications.
Specializedclinical.
Let us consider each group and the requirements for obtaining financial assistance in more detail. 
National grants
Most famous foundations: AGC Scholarships, CNY Fertility, The Gift of Parenthood, American Academy of Adoption Attorneys' Family Formation Charitable Trust, Baby Quest, Cade Foundation, Hope for Fertility Foundation, Hope for Fertility Foundation, INCIID, Journey to Parenthood, Footsteps for Fertility, Parental Hope Family Grants, Starfish Fertility Foundation, Pay It Forward Fertility Foundation, Associates Home Loan..
Each foundation has its own requirements for people who are eligible for assistance.They can be found in detail on the websites of the organizations. Only US citizens in an official marriage with a diagnosis of infertility are eligible to receive a grant, but there are also international funds, for example, INCIID. In some cases, the application is accompanied by a mandatory donation of an average of $50. Some funds consider applications from people with incomes below a certain threshold.
We can talk about financial assistance for the treatment of infertility by methods of IUI, IVF, ICSI, which recipients can spend in a strictly defined clinic. The grant amount can cover the services of a surrogate mother, an egg and sperm donor, as well as cryopreservation of embryos. Often, free medications or an IVF cycle at a partner clinic are offered
Important: It is convenient to follow the opening of registration as a scholarship applicant in social networks or by subscribing to the newsletter. 
Oriented to a specific patient
This group of funds works with representatives of certain social groups and people suffering from certain diseases, such as oncology. This group includes the following funds:
Bob Woodruff Foundation (for military veterans);
The Samfund (for oncology survivors);
Ferring Pharmaceuticals Heart Beat Program (for women with a history of oncology);
Hasidah (for Jewish families in need of financial assistance);
Making Miracle Babies (for Jewish families living in Miami);
Tree of Life (for Jewish families with an income of less than $100,000 a year whose area of residence― Central Texas);
Jewish Family and Children's Service of Greater Philadelphia (JFCS)provides grants to Jewish families and single people in the Philadelphia area whose insurance does not cover fertility treatments.
Men Having Babies (for gay couples).
The Fertility for Colored Girls Gift of Hope Award (for African American women facing infertility).
Requirements for applicants are described in detail on the websites of organizations, and also follow from the names of funds. They often include multi-level support, including not only a free cycle of IVF, genetic diagnostics of the embryo, donor eggs and sperm, but also discounts on medications. 
Region/State oriented
People living in strictly defined locations are eligible for assistance from this group of funds:
Feit 4 KidZ Fertility Loan Fund (in partnership with the Jewish Free Loan) for Ventura and Los Angeles residents;
Assisted Fertility Program in Jacksonville;
The Kevin J. Lederer Life Foundation(for residents of Illinois, Wisconsin, Iowa, Indiana, Missouri);
NorthernCaliforniaFertilityCenter;
AngelsofHope (Illinois);
Sarah'sLaughter (BatonRouge);
Nest Egg Foundation (New York and Connecticut);
Affordable Fertility Treatment in New York;
Pay it Forward Foundation (North Carolina);
Parental Hope (in collaboration with the Institute for Reproductive Health in Cincinnati), The Madeleine Gordon Gift of Life Foundation (Ohio);
Starfish Fertility Foundation (Tennessee, Nashville)
FertilityFoundationofTexas;
Footsteps for Fertility (Utah, Idaho, Washington);
Defiantly Hopeful (Orange, California, Mississippi);
KidsforKyla (Colorado);
HRC (40% IVF discount for military and veterans living in Oceanside, Laguna Hills, Newport Beach, Fullerton, Rancho Cucamonga, Pasadena, Encino, Westlake Village, and West Los Angeles);
EvanDavidFoundation (Delaware);
Kansas City Infertility Awareness Foundation Family Building Grant;
RMA ofNewJersey;
New York State Demonstration Project;
Long Island IVF - IVF Grant Program;
Center for Human Reproduction (for those who have the opportunity to come to New York);
The Busch Foundation (for North Carolina residents, REACH Fertility patients);
Jewish Family & Children's Service of Greater Philadelphia Fertility Fund (for Jewish families in Philadelphia);
Tennessee Reproductive Medicine (for military families, firefighters, police officers, sheriffs);
Dallas IVF DiscountProgram;
Sparkles of Life (for treatment at the Houston Fertility Institute);
The Road to Parenthood (for residents within 60 miles of Richmond, Virginia).
You can follow the information on the websites, where you can also request an individual consultation of the manager.
Help with obtaining medications
Compassionate Care Program offers up to 75% discount for people with certain income levels, and GO Direct Rebate― cashback for medicines from EMD Serono.
Specialized clinical
There are also programs directly from clinics. Thus, Northern California Fertility Medical Center and CNY provide free IVF. UCSF, HRC, University of Iowa, The Busch Foundation, Shady Grove Fertility, Houston Fertility Institute, Dallas IVF, Tennessee Reproductive Medicine, and The Colorado Center for Reproductive Medicine (CCRM) are offering discounts for different social groups, with a history of various diseases, living in certain locations.
All the programs and grants listed in the article, of course, can greatly facilitate the path to the birth of a child. However, everyone has a weak point— no guarantee of success. The vast majority of grants cover just one cycle of IVF. And if it does not become successful, the hope of becoming parents melts away. But there is a way, using grant assistance, to guarantee to become parents with the help of remote surrogacy programs at Feskov Human Reproduction Group.
The terms of the program can be supplemented in accordance with your individual needs. If you want, a surrogate mother will come to give birth to a child in your country! Ukrainian legislation on surrogacy  takes into account the interests of legal parents.
All you need is to conclude a contract, pay the cost of the program, entrust us with the transportation of your cryogenically frozen genetic material, choose a surrogate mother and an egg donor (if necessary) from our extensive database and calmly expect the birth of your child.
You don't need hope when we offer you confidence: in case of IVF failures or pregnancy termination, we will repeat the entire cycle for free as many times as it takes for you to become parents. In addition, if you have insurance, you can return the cost of our services. Our clinic will also help prepare the necessary package of documents to receive support for reproductive programs and grants available in your area of residence.
Check out suitable grants and our offer. Our managers will be happy to tell you more about them on the website!
Tags:
surrogacy
law
grants
subscribe to our newsletter