What Surrogacy & Egg Donation Program Do I Need?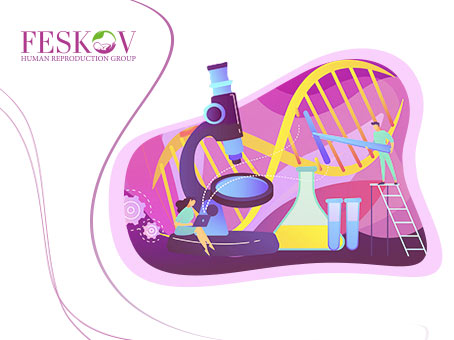 May 15, 2023
Faced with the diagnosis of infertility, family couples and singles who dream of having a child are beginning to consider using assisted reproductive technologies to turn dreams into reality. One of the main things for many is the search for a suitable surrogacy agency, egg donation services and others.
There are many offers on the market, that is why we have streamlined the search process in this article to help future parents.
How to Find the Right Surrogacy Agency
Before proceeding to the study of ratings and other information about agencies, it is necessary to determine the individual needs of future parents. This will help narrow the selection and, if possible, get all the services you need in one agency. Here is a list of 5 questions to ask prospective parents:
Who needs reproductive services: a married couple, people in a partnership, a same-sex couple or a single person?
Type of infertility and resulting reproductive prospects? (An answer will require consultation with the attending physician who made the diagnosis).
Is it possible to obtain high-quality embryos from the genetic materials of the parents, or will egg/sperm donation be required?
Is it possible to bear the child on my own or will the services of a surrogate mother be required?
In which country is it possible to get all the necessary services and how much does it cost?
After receiving answers to the above questions, you can begin to study information about the services you are interested in. We list the important selection criteria.
Location
To reduce the cost of reproductive travel, it is logical to consider conducting programs in your country. But this is true only in a few countries where the services of a surrogate mother and donors of genetic materials are legally allowed, and also ideally covered by insurance plans.
Important: if surrogacy is allowed in your country, but poorly regulated by law, your family runs the risk of being left without a child if the surrogate mother wants to keep him.
If surrogacy is illegal in your country, you are left to consider the few countries where it is legal and regulated. In this case, you will be able to cooperate directly with reproductive clinics that have their own databases of surrogate mothers and donors.
Do not rush to give up if your state does not encourage such family expansion methods. Good agencies have a simplified adoption procedure that helps to avoid problems with obtaining the citizenship of your country by a child. For example, clients of Feskov Human Reproduction Group reproductive clinic living in Spain, where parenthood abroad with the help of ART is not welcomed, became happy parents and had no problems with the legalization of a newborn.
Service offering
It also seems logical to contact an agency that can meet the needs of your family, working in partnership with reproductive clinics where you can perform IVF.
Find out which clinics your selected agencies work with and see their success rates.
It is also worth clarifying whether the agency offers legal support for the legalization of a newborn or is limited to searching for surrogate mothers and egg donors.
Assess the size of the candidate base: ideally, it should be possible to select donors who are phenotypically similar to future parents (including exotic options), and surrogate mothers should have experience and meet all the requirements for this role. It is preferable if the agency can arrange a meeting with the selected candidates for you.
Pricing
Since surrogacy and egg donation are expensive services, you should choose an agency with comprehensive service packages, clear and transparent pricing, payment schedule and clearly defined guarantees. Find out if your insurance company can cover agency fees. 
Guaranteed Programs of the Feskov Human Reproduction Group
For those who are looking for the opportunity to get a 100% result in the form of the birth of a healthy child on a turnkey basis, there is an opportunity to apply to guaranteed reproductive programs of Feskov Human Reproduction Group and receive a range of necessary services, including providing a surrogate mother and an egg donor, IVF (including using your own frozen embryos), legal support when working with the consulate of your country until the child obtains citizenship, if necessary, treatment of any type of infertility.
We work on the principle of a single payment for the result: you pay for the services you need, and we guarantee the birth of a healthy child. No re-payments in case of unsuccessful IVF or aborted pregnancy - we, at our own expense, carry out as many repeated cycles as necessary for the birth of a baby.
We have our own huge database of proven and experienced surrogate mothers and oocyte donors of all possible phenotypes, including exotic ones. The fee for surrogate mothers, donors of genetic materials, legal assistance until the child obtains citizenship, as well as accommodation and 3 meals a day for future parents are included in the package price.
We also offer options for remote programs without the arrival of parents to the clinic, we organize the birth of a surrogate mother in any country and help families and single people become parents.
For everyone who dreams of becoming parents, without burdening themselves with a long search for intermediaries, we are developing an individual program. Contact the manager on our website and get a free consultation with several options that suit you!
Tags:
surrogate motherhood
surrogacy
egg donation
subscribe to our newsletter