Now Feskov Human Reproduction Group in Brussels!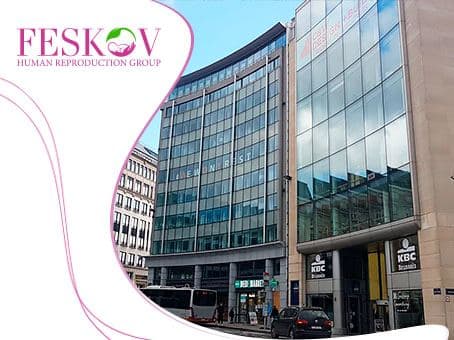 Nov 21, 2020
We see how many people around the world need reliable reproductive technologies, how many are looking for reliable information, but find contradictory. Therefore, Feskov HRG is expanding the geography of its presence: following the opening of a representative office in London, we are opening a representative office in Brussels!
Now we have become even closer and more convenient for residents of countries where IVF with donor oocytes and surrogacy are prohibited by law. During the consultation, we will tell you in detail about the guaranteed programs of the Feskov Human Reproduction Group, whose participants in 100% of cases become the parents of a healthy child. Our consultants will provide you with a step-by-step plan for participation in the program: from the moment you arrive in Ukraine to departure to your home country with a newborn and a full package of documents required to obtain citizenship of your country.
We help people with any reproductive history become parents, no matter how many attempts you have made - we have a package of services for any situation. Feskov HRG works not only with families, we are happy to cooperate with people in partnership, with single men and women.
The range of our services will make it possible to fulfill any parental dream: choose the gender of the child, select donors as similar as possible to future parents, eliminate the child's predisposition to a variety of genetic and chromosomal diseases. Moreover, each package of services has a fixed cost for which the parents are guaranteed the result: a healthy 12-week pregnancy or the birth of a healthy baby. If IVF is not successful or the pregnancy is terminated, the entire program will be repeated at the expense of the clinic until the result is achieved.
Come to our office and ask the remaining questions you have, tell us about your worries and we will help you take a confident step towards happy parenting. Your knowledge is the key to your peace of mind and the early birth of a long-awaited child!
Contact information:
+1 844 892 78 00    
+44 800 069 86 90
info@feskov.com
Representative office address:
Belgium, Brussels
Rond-point Robert Schuman 2-4, level 6
Working hours:
Weekdays: from 10:00 to 16:00
Saturday and Sunday: weekend
Tags:
Representative
Brussels
Belgium
Recommended
Popular
Related
subscribe
Get email updates
Join my mailing list to receive the latest news and updates
Recommended:
subscribe to our newsletter