Representative office of Feskov Human Reproduction Group in London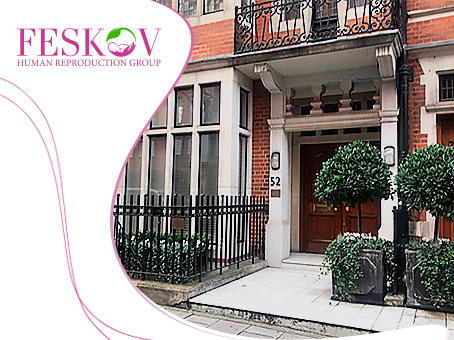 Nov 18, 2020
Now Feskov Human Reproduction Group in London, UK. And it is official. In October 2020, we opened an official representative office, which is already actively working with English couples to achieve a common goal - to have a healthy child in a family that has lost hope.
We understand the importance of psychological comfort and clarity in the search for a surrogacy clinic and the need to guarantee the success of the birth of a healthy child.
Therefore, if you are interested in the guaranteed Feskov HRG programs, but want to get all the answers and know exactly what awaits you welcome to our representative office in London!
We are getting closer to our European clients and have chosen the capital of Great Britain as a place where Europeans can easily and quickly reach.
Come to us for personal advice on the selection of a guaranteed program, ask any questions about medical procedures and our guest services in Ukraine - we will tell you about everything step by step! After visiting our office, you will receive confidence in the imminent appearance of the baby and a clear idea of each stage of the upcoming surrogacy program.
We have a suitable program for everyone: for married couples, for single women and men; there is an opportunity to become parents of a child of the desired sex and phenotype, to work out the genetics of the future child, excluding genetic diseases. In general, everything to make parenting the way you dream about.
Come to us and tell us about your fears and dreams, about your medical history, about your wishes on the way to your future child. And we will offer you a suitable guaranteed program on the principle of "results at a fixed price". Our programs are completed only when you first hold and cuddle your child.
We are waiting for you every day and are ready to eliminate your doubts on the way to parental happiness!
Contact information:
info@feskov.com
+1 844 892 78 00
+44 800 069 86 90
Representative office address:
UK, London, Brook street 52 - 10:00 to 16:00
Saturday and Sunday – Weekend
Tags:
Representative
London
Recommended
Popular
Related
subscribe
Get email updates
Join my mailing list to receive the latest news and updates
Recommended:
subscribe to our newsletter