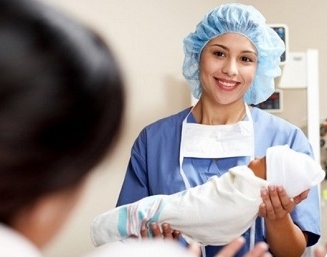 A place of birth of your long-awaited child often plays an important role in the realization of your dreams. For many of our customers it is very important that their child is born in their country of residence; this is due to the possibility of issuing the birth certificate and the nationality of the newborn immediately at the place of residence of the parents. It eliminates the long procedure of registration of documents of your child in Ukraine, eliminates the need to appeal to the Embassy to obtain a traveler's document, as well as there is no need for you to travel to Ukraine to the time of the labor and stay in Ukraine for a long time waiting for consular paperwork for the newborn. 
The Surrogacy Center of professor Feskov organizes the labor of your surrogate mother in any country in the world. 
We assist in the labor of your surrogate mother in the following countries:
Ukraine
Russia
Georgia
Poland
USA
England
Czech Republic
Hungary
Germany
France
Austria
Spain
Italy
Montenegro,
and other countries of your choice. 
Each couple will find a service that will suit them: 
 If you dreamed of a delivery with the partner, we recommend the delivery in the best maternity hospitals of different countries. Also the private maternity hospital service is available for you.
A unique "labor of a surrogate mother abroad" service is fully supervised by a coordinator of the Surrogacy Center of professor Feskov. You need to fully enjoy the birth of your long-awaited child.
The surrogate mother is coming to your country of permanent residence in 28-30 weeks gestation and stays close to you under medical supervision until delivery; costs are covered by health insurance.
Your child will already be in your country next to you from the birth. 
We are glad to help you and take over the entire organization of the process of delivery of your surrogate mother, to facilitate, and make comfortable and unforgettable for you the birth of a new member of your family, your long-awaited baby. 
We are always ready to answer all your questions.
Phone numbers: +380 57 760 48 29
Skype: surrogacy_feskov

Е-mail: info@feskov.com