Reasons why surrogacy should be allowed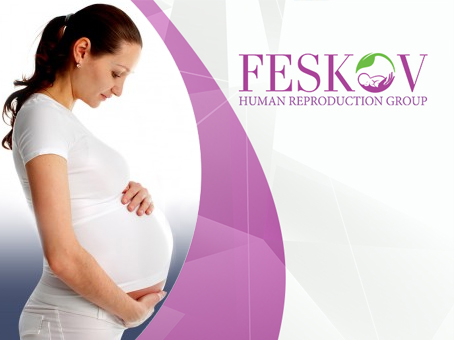 Feb 24, 2020
Surrogacy is an inexhaustible source of disagreement, both at the domestic and global levels. Opponents insist on the abnormality of this method of reproduction, although what can  may be more normal than the desire of a married couple to raise their baby. At the Center for Human Reproduction  of prof. Feskov A.M. know everything about it.
 Therefore, our specialists have created guaranteed reproductive programs of the "all inclusive without worries" type (in vitro fertilization, donation, surrogacy), which will provide any request and give the happiness of parenthood
Benefits of surrogacy
For people who have a desire, but there is no possibility, for various reasons (infertility, health problems, age, etc.), have a baby, there are two ways:
At the same time, adoption entails many different costs:
lack of anonymity, as guardianship authorities carefully examine candidates for adoptive parents;
despite the fact that you are doing a nice thing, you can easily be denied adoption;
the risk of poor genetics, heredity;
a child may be sick, as development in unknown conditions affects health;
often bring home an already grown child with a character formed by an unknown environment and surroundings;
complex legal registration.
Now consider the benefits of this reproductive technology for future parents:
Genetic guarantee of a healthy child. This is possible thanks to a medical examination of biological parents, a surrogate mother / donor, and the selection of the best genetic material (eggs / sperm).
Selection of  a quality embryo. Genetic analysis of the embryo (PGD / NGS) makes it possible to identify and, in some cases, eliminate hereditary diseases. Plus - gender determination.
Permanent process control. Starting from the stage of selecting of a surrogate mother / donor, ending with pregnancy and delivery.
Complete anonymity.
Legal support, guaranteeing protection against unforeseen moments and the absolute success of the event.
Involvement in the birth of a new life, a sense of parenthood.
It is worth noting that the packages of  the Feskov Human Reproduction Group include as many IVF cycles as necessary, until a guaranteed result without any surcharges.
            The surrogate mother remains in profit, because (most often), in addition to compensating for expenses during the bearing of a child, after childbirth she receives a significant amount of money as a reward for her services.
            And what about the global legislative framework?
What does the law say?
       State regulation of surrogacy is different, based on the country. In all Muslim countries and some European countries (Austria, Germany, Switzerland, Sweden, Norway, France) - such reproductive technology is prohibited.
        In many European countries (Greece, Czech Republic, Cyprus, Belgium), there is no clearly defined legal framework on this issue, so it seems to be present, but future parents are legally unprotected. You can finance the whole event, and as a result, to remain without a child and without money.
       In England, Canada, Portugal, surrogacy is legalized, but on an altruistic basis - a surrogate mother will not receive anything in excess of cost compensation. And in Canada, Finland and the Netherlands, the law requires you to tell the truth to an adult child born as a result of ART.
        In turn, Ukraine, the Russian Federation, Georgia and the United States legally legalized surrogacy. But here there are pitfalls. In America, it is fabulously expensive, in Georgia - the peculiarities of the local mentality and medicine are not up to par, in Russia - there are no guarantees of the fulfillment of the contract.   
        But in our country, the Civil and Family codes clearly regulate reproductive technology issues. We have fully legalized commercial surrogacy. This means that the Law is completely on the side of biological parents, the surrogate mother has no opportunity to keep the baby. After giving birth, she immediately transfers the baby to the family. At the same time, genetic parents must pay remuneration to the surrogate mother, since the described service is provided on a commercial basis in full anonymity.
       As you can see, Ukraine is the most profitable country for the introduction of advanced reproduction technologies: loyal legislation, high medical service at a relatively low cost, guaranteed programs, etc.     
Conclusion
The main idea of our article - surrogate motherhood should be allowed on a global scale. Moreover, the disappointing diagnosis of infertility, with each year, get an increasing number of couples. And the birth of a new life is an invaluable gift, the most responsible mission in the life of a woman. And if  it makes happier one more family, then what can be more noble!
 More about the programs of the Center for Human Reproduction of  prof. Feskov A.M., including the whole range of related services, can be found on the website  and asked our managers. Having signed a contract and having made a one-time payment, you calmly expect, promised by us, the miracle of the birth of a son or daughter!
Tags:
surrogacy
Europe
Canada
USA
Ukraine
law
Recommended
Popular
Related
subscribe
Get email updates
Join my mailing list to receive the latest news and updates
subscribe to our newsletter